Carnival of Horrors at Blossom Music Center

ABOUT "Carnival of Horrors at Blossom Music Center"
Featuring 4 Spine-Tingling Haunted Houses. THE FUN HOUSE: Are you afraid of clowns? A terrifying journey through a haunted fun house featuring several Hollywood-style effects and scares. BEWARE: This is an extremely high-intensity scare oriented haunted house. Consistently voted as one of Ohio's number one attractions year after year. Many have entered, but very few have left alive. THE WICKED WOODS: We dare you to walk through the darkest corner of Blossom's haunted woods. Don't expect to see anything coming, because you'll be alone while you try to escape. However, the monsters will be watching and waiting to strike. You'll never know what hit you. We will even supply you with a flashlight since it's so dark and scary. After all, it wouldn't be fair to send you in there unarmed. So, only with a flashlight, you must attempt to find your way out and escape The Wicked Woods. THE FREAKSHOW IN 3-D TERRORVISION: Northeast Ohio's first and most original fully three dimensional walk-through haunted house, using state-of-the-art Chromadepth 3-D glasses to bring The Freakshow to life. The floor, walls and ceiling become a living 3-D experience that will leave you begging for mercy. To survive and reach the exit, you must be able to pass through the 3-D Vortex Tunnel. You won't believe your eyes. THE INSANE ASYLUM: A pulsing, winding and chaotic labyrinth of wrong turns, dead ends and terrifying psychotic inmates roaming the abandoned mental institution that are waiting to tear your soul apart. Try and keep your mind clear, this confusing and high energy maze is difficult to escape and not for the weak-minded!!
1145 West Steels Corners Road, Cuyahoga Falls, Ohio, 44223
330-576-6501

Haunted Houses

Suitable for all guests and families (HALLOWEEN FUN)
Join our email list to receive discount offers and updates.
Ticket And Price Information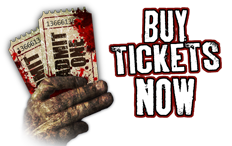 Buy ONLINE or at the BOX OFFICE ----------------------------------------------------------------- WE ACCEPT VISA & MASTERCARD! ATM Machine on-site. - ONLINE: General Admission $22-- Speed Pass $27 ------------------------------------------ BOX OFFICE: General Admission $23 -- Speed Pass $28

VIEW CALENDAR
September 29 - October 29 - Friday: 7:30pm - 11:30pm--------- Saturday: 7:30pm - Midnight --------- Sunday: 7:30pm - 9:30pm
Carnival of Horrors at Blossom Music Center VIDEOS
Carnival of Horrors at Blossom Music Center PHOTOS
1145 West Steels Corners Road, Cuyahoga Falls, Ohio, 44223

No post found.

WARNING: THESE HAUNTED HOUSES ARE EXTREMELY SCARY - IF YOU CANNOT HANDLE BEING SCARED, THEN DON'T EVEN BOTHER TO SHOW UP!