You can see them 'programming' the device here...(I have the vid set to start at the 2m39s mark where this occurs)...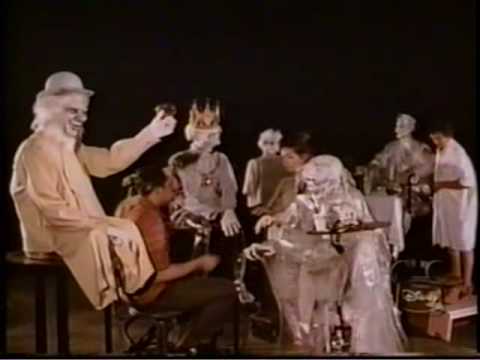 Consistency of image, sure, I was just riffing. I did a quick hunt on e-bay and there is a new breed of flexible lead tiny profile bore scopes that connect via usb to a computer, cheapish too, question over Mac drivers though...
No worries...I have a PC...
Thanks!
I shot the 'Soul Stealer' scene yesterday, somewhat 'blurry' screencap (camera was in motion, my apologies...the video looks much more clear) of Pepper's Ghost and FX on glass with miniature set an 'iPad window'...
SoulSteal_Shot_02.png
It's typical isn't it, we'd love to go riding around the deep south on Harleys, shooting guns, watching endless episodes of NCIS, sipping back yard sour mash and heartily supporting your goddam constitutional right to live your life as you damn well please
Oh, goodness...please tell me you are funnin' me...I LIVE here and even I would NEVER do those things...I LOATHE the South, find Harley's unsettling and loud, have never seen NCIS, and do NOT drink at all...tho I do love that Constitution, when it's not being maligned for embarrassing purposes ...
Thanks again,
-K