Bennett's Curse Haunted House Maryland
The legendary Bennett's Curse is back in 2017 with our most terrifying show to date! We are proud to introduce Bennett's Curse ULTIMATE FEAR EXPERIENCE! With an even greater focus on fear, you will NOT find a SCARIER haunted house anywhere around. From asylum patients to classic monsters and everything in between the ULTIMATE FEAR EXPERIENCE will offer everything you've come to expect from Maryland/DC's #1 Halloween Attraction, and a whole lot more!! We've taken our best scares and best scenes along with our scariest monsters while adding many amazing new surprises all combining to unleash pure terror on all those brave enough to visit. Visit us at our all new temporary location at 7875A Eastpoint Mall in Baltimore County, MD next to Shoppers World and take advantage of our new dynamic pricing for an amazing value to enter one of America's best Haunts!
7875 Eastpoint Mall, Baltimore, Maryland, 21224
This attraction is miles from your location. MAP IT NOW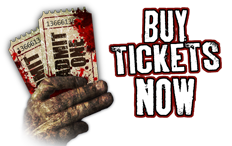 RATINGS
9.76 out of 10
Rate This Haunt
Download a discount coupon email directly to your email.
SUBMIT
Bennett's Curse Haunted Attraction in Baltimore county, Maryland, with it's close proximity to Washington DC and southern Pennsylvania continues to dominate the Mid-Atlantic region from Philadelphia to Richmond and is renowned and highly respected in the haunted world. With our easily accessible location at our new temporary facility, the Legendary Bennett's Curse is back with our SCARIEST show ever unleashed in our 17 years of operation! This is the show all Haunted House fans will be talking about as we've taken the best of what you've come to fear and created the ALL-NEW show Bennett's Curse ULTIMATE FEAR EXPERIENCE! We've taken our best scenes, and MONSTERS from all of our shows which include LEGENDS OF HALLOWEEN, UNDERWORLD, RAVENBROOK ASYLUM, INFERNO 3D, and even COULROPHOBIA and merged them into a total shock to your senses. With a stronger focus on FEAR and SCARES! You WILL NOT find a better or scarier Haunted House anywhere else! If you go to just one Haunted House this year, go to the scariest, go to the best, go to Bennett's Curse ULTIMATE FEAR EXPERIENCE! Bennett's Curse has continued to be the first to introduce to its guest the latest and most cutting edge technology for their enjoyment, and their goal of revolutionizing the Haunted House industry in Maryland has made them a Halloween tradition in the region. With thousands of loyal fans demanding the best, Bennett's Curse delivers year after year! Bennett's Curse has been featured on the Travel Channel show "America's Scariest Halloween Attractions", and the hit show "Making Monsters" as well as the NFL Network. Consistently ranked by many sources as one of the best Halloween Attractions in the US, Bennett's Curse has been selected for year after year as one of "America's Best Haunts, one of the "25 Must see Haunted Attractions" from Haunted Attraction Magazine, and one of the top 13 haunts by Hauntworld magazine, the #1 authority on Haunted Attraction rankings, also an official selection as one of America Haunts, which includes the scariest and most prominent Haunted Houses and Attractions in America, and many more. Bennett's Curse is a short ride from Washington DC, Delaware, Virginia, and Pennsylvania. Come, experience Bennett's Curse for yourself, and see why it's the best and the scariest Haunted House in the region!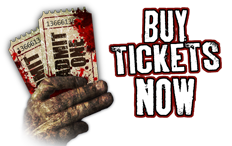 Bennett's Curse Ultimate Fear Experience Ticket Options. GENERAL ADMISSION- This ticket is subject to waiting in the General Admission line, wait times vary based on night attending. SPEED PASS - The SPEED PASS line is approximately 1/3 the wait time of the General Admission line and even on busy nights will typically be no longer than a 1 hour wait. Due to the timed nature and limited capacity of these tickets they frequently sell out, so don't wait. VIP - There is little to No wait with this ticket. Check in at the VIP Line entrance, and your group will be the next one in. Due to the nature and limited capacity of these tickets they frequently sell out, so don't wait.

7875 Eastpoint Mall, Baltimore, Maryland, 21224
Bennett's Curse Haunted House Maryland VIDEOS



Warning Entering Bennett's Curse Haunted House entails known and unanticipated risks that could result in physical and emotional injury. Risks may include among other things, slipping, falling, collision with fixed objects or other participants, bruises, twists, sprains, breaks, seizures and/or death. Understand that such risks simply cannot be eliminated without jeopardizing the essential qualities of this activity. By purchasing a ticket to Bennett's Curse Haunted House it is expressly understood that you have been made aware of the risks and you agree to assume all the risks existing in this activity. Your participation is purely voluntary and you elect to participate in spite of the risks. By purchasing a ticket you acknowledge that if anyone is hurt or property is damaged you may be found by a court of law to have waived your right to maintain a lawsuit against Bennett's Curse Haunted House, Bennett Entertainment, LLC it's officers, agents, and employees. As a guest of Bennett's Curse, you are required to comply with our safety rules and are cautioned to heed all warnings. By accepting admission with this pass, you agree to release Bennett's Curse & Bennett Entertainmet from all responsibility for any loss, injury or damages. We reserve the right to eject without a refund or refuse admission to any person whose conduct is objectionable.