ABOUT "The Hill Has Eyes"
The Hill Has Eyes: A Horror Extravaganza Take a Ride on the Scare Lift and Dare to Escape Wisconsin's Haunted Trails and test your courage through five gruesome attractions, all for the price of one: Admission: $20-$53. Tickets can be purchased at the box office. Located near the parking lot at 7900 Crystal Ridge Drive. Or pre-buy tickets online at hillhaseyes.com
7900Crystal Ridge Road, Franklin, Wisconsin, 53132
6086093698

Haunted Houses

Suitable for all guests and families (HALLOWEEN FUN)
Join our email list to receive discount offers and updates.
Ticket And Price Information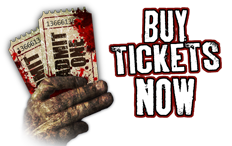 5 attractions for the price of 1! Nightly bonfires, music, food, party tent and more! - $30-$53

September 28-30; October 4-7, 11-14, 18-21, 25-28 - On-site box office hours: Thursdays: 6:30pm 10:00pm Fridays: 6:30pm 11:00pm Saturdays: 6:30pm 11:00pm Sundays: 6:30pm 10:00pm Attractions open at 7:00pm Park closes about an hour after the box office closes.
7900Crystal Ridge Road, Franklin, Wisconsin, 53132