The Nickerson Snead House Museum's Haunted Mansion

In the mid 1700s the two room log cabin that the 1835 Antebellum haunted Nickerson Snead House Museum was built around was part of a Revolutionary War fort. The house we see today was a field hospital during the Civil War and the cellar housed a temporary morgue. There have been sightings of apparitions, reports of being touched, reports of hearing a child laugh, people speaking and music. From the third weekend in Sept. through the first weekend in Nov. each year the house is converted into The NSH Haunted Mansion on Friday and Saturday nights. The rest of the year there are many different events held there such as psychic fairs, paranormal investigations, ParaCons, Metaphysical Conferences, etc.
33365 Lee Highway, Glade Spring, Virginia, 24340
This attraction is miles from your location. MAP IT NOW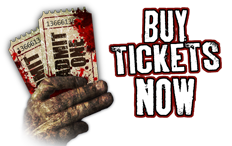 CONNECT WITH

'The Nickerson Snead House Museum's Haunted Mansion'

SOCIAL MEDIA, VIDEO AND PHOTO PAGES

The Nickerson Snead House in Glade Spring, VA houses many special events throughout the year, but our most notable event would be the yearly Haunted Mansion that runs from the third week of September until the first week of November, on the weekends and on Halloween Night. The Nickerson Snead House focuses on many phobias to make this a one of a kind Haunted House. The layout and props change yearly with themes ranging fromclosterphobia,coulrophobia,entomophobia(orinsectophobia), pediophobia and phasmophobia, among many more. Not only are these phobias portrayed throughout the entire tour, but are combined with scare actors, hellavators, an insane vortex and rooms that will make everyday things seem absolutely terrifying. Not to mention we have some pretty cool projection ghosts placed throughout the house!
Fridays 7PM-11PM Saturdays 7PM-11PM Sundays 7PM-9PM
33365 Lee Highway, Glade Spring, Virginia, 24340