RISE Haunted House and Zombie Paintball in Hammond is one of Louisiana's newest and scariest haunted houses. In an experiment that went terribly wrong, or amazingly right, depending on your point of view, the dead have been awakened. Mindless zombies thirsty for blood...Awakened souls seeking revenge for their interrupted slumber...Evil infested bodies eager for human flesh...No one is safe from the hordes of hungry undead when they catch the scent of human flesh. Bring a Friend...Expect to leave ALONE...
10342 Hwy 442, Hammond, Louisiana, 70466
This attraction is miles from your location. MAP IT NOW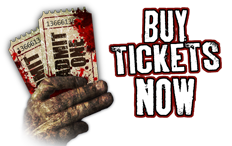 LA Haunted House HIGHLIGHTS: 10,000 square ft of frights and scares. Thirty-two uniquely designed rooms. A multitude of hallways, twists, and turns. Streams of raging zombies. Sixty independent channels of sound. Fear Will Be Unleashed this October! Bring a Friend...Expect to Leave Alone...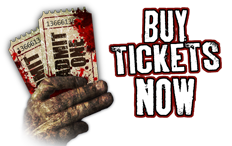 LA Haunted House SPECIAL EVENTS: An unforgettable Haunted House experience in Hammond, Louisiana. Ticket Prices For 2014: RISE Haunted House General Admission $17 RISE Zombie Paintball General Admission $15 RISE Haunted House and Zombie Paintball Combo $28 VIP Admission (Skip the Lines) RISE Haunted House VIP Admission $27 RISE Zombie Paintball VIP Admission $25 RISE Haunted House and Paintball Combo $42

View Calendar
Weekends in October and select Thurdsays. - 7pm - 11:30pm Friday and Saturday; 7pm - 10pm on Thursday, Sunday, and Monday.
10342 Hwy 442, Hammond, Louisiana, 70466