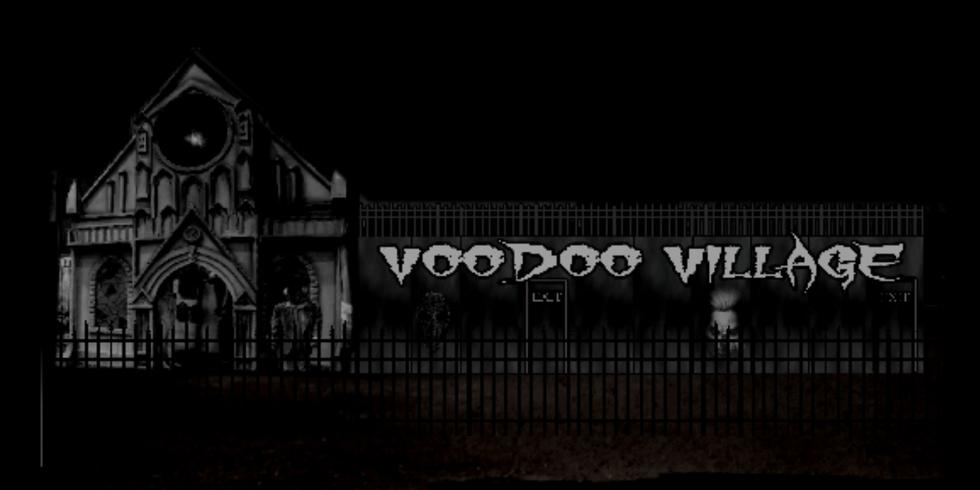 Deep in the bayou of Louisiana lives a Voodoo Priestess so hideously beautiful, she can make Medusa turn to stone by her vision. The locals call her Mama Mambo but she is better known as Necrotina. Necrotina came to be the way she is as a result of being scorned by her lover, who she cast a spell on, turning him into a horrific creature who inhabits the bayou. Not stopping there, her wrath was so great that she also directed it at all of her lover's family and friends, turning them into ravenous Walking Dead, Deformed Backwoods Denizen and even Live Voodoo Dolls. But it's well known that Necrotina has also cast demonic spells on many an unsuspecting wanderer who happened to get too close to her lair. So let you be warned while you traverse through the myriad of paths that make up Voodoo Village.
3528 South Maryland Parkway, Las Vegas, Nevada, 89169
702-203-3018

Haunted Houses

Suitable for all guests and families (HALLOWEEN FUN)
Join our email list to receive discount offers and updates.
3528 South Maryland Parkway, Las Vegas, Nevada, 89169