ABOUT "Terror in the Square"
GA Haunted Houses HIGHLIGHTS: Terror in the Square is a haunted house attraction located in an old building just off the square of Historic Downtown Lawrenceville,that some say is actually haunted. And with the history of Lawrenceville, we wouldn't doubt it. If the orbs that show up in our photos are any indication of ghosts, then we'd have to agree it is haunted! The adjoining space is actually called the "dead man's suite" due to the fact that a body was found in there!! And more than just your typical haunted house experience where after you're done you trek back to your car and go home, our fun is just beginning. Our Terror Crew is back for another year, Royal Flush Dance Crew, bringing Michael Jackson's Thriller video to life
361 pike blvd, studio 220, Lawrenceville, Georgia, 30045
7709956285

Haunted Houses

Suitable for all guests and families (HALLOWEEN FUN)
Join our email list to receive discount offers and updates.
Ticket And Price Information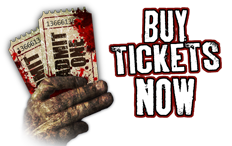 GA Haunted Houses SPECIAL EVENTS: $5 off Combo Ticket when you friend us on Facebook and present our Facebook Coupon or our Flyer at the Ticket Office Discount coupon/flyer accepted only Thursday and Sunday Group Rates for INSANITY: 10+ - $13 per ticket (Save $2 off.......) 20+ - $11 per ticket (Save $4 off........) Group Rates for INSANITY/ TORMENT Combo: 10+ - $18 per ticket (Save $2 off.......) 20+ - $16 per ticket (Save $4 off........) No Coupon Accepted on Group Rates Group Rates must be PREPAID in advance. Call ticket office with credit card at 770-995-6285. Wristbands will be left at Will Call or may be picked up prior. No Group Rates allowed onsite. * A one time $2.50 Service Charge is added onto phone order.

Terror in the Square VIDEOS
Terror in the Square PHOTOS
361 pike blvd, studio 220, Lawrenceville, Georgia, 30045