GA Haunted House HIGHLIGHTS: One of the longest and best haunted trails anround complete with our new Vertigo Haunted trail. Since 1984, Newnan, GA (just south of Atlanta) has been the place to go for people all over during Halloween to visit one of the most legendary haunted attractions in the United States. Horror Hill was one of the first haunted attractions in the country to become successful and usher in a new industry, the haunted attraction industry. Horror Hill has grown from a simple 100-150 ft. Long trail to four main attractions on several acres and the opportunity to camp out over night and experience a whole new level of fun. Camping at Horror Hill has fast become the most exciting Halloween tradition around! History In the beginning of Horror Hill, the Trail was about 100-150 feet long and took about 5 minutes to walk. Our monsters donned cheap masks and cheesy costumes and simply jumped from behind trees in an attempt to scare our few friends we invited over. Effective? Yes. It was back then. Now, with many years of experience behind us, large buildings, cabins, mazes, tunnels, bridges, trap doors, fog machines, lasers, strobes, animatronics and many other effects rule our attractions as well as some of the best costumed actors around with professional quality make up. We added Vertigo Haunted Trails in 2005 and The Mortuary and Clown Haus 3D in 2008. Our monsters are now fully masked (latex and/or make-up) and costumed with the best and newest technology the haunt industry has to offer. We attend haunted attractions shows and seminars all over the country to constantly learn more every season. Each of our scenes is carefully set up and choreographed with trained actors and actresses complete with music. The Trails and Haunted Houses are almost COMPLETELY transformed with new scenes and acts every year. You will be guided in different segments of the trails by one of our many unpredictable narrators. Some are scary, some are tricky, some are funny, and some are MORE SCARED THAN YOU! Many of the sections of trails requires you to walk alone. Along the way you will be presented with many different scenes where you may be asked (or forced) to participate! You will enter darkened tunnels and mazes that will make you question your sanity as you get more lost at every turn. Creatures will jump out at you at every chance. They will come from the ground, the trees, and even from thin air!!
181 Ware Rd., Newnan, Georgia, 30263
770-253-4983

Haunted Houses

Suitable for all guests and families (HALLOWEEN FUN)
Join our email list to receive discount offers and updates.
Ticket And Price Information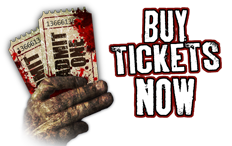 GA Haunted House SPECIAL EVENTS: Have you ever thought of camping out at a haunted attraction? Details: - You will arrive at Horror Hill at approximately 11:00pm on the night of your camp out. You will check in at the ticket booth and receive your tickets to all four of the haunted attractions at Horror Hill. - When you finish with our attractions, you will be escorted to your camp site while we close the Trails and haunted houses. - The concessions stand will stay open until 1am (later on busiest nights) for food and drink purchases. Marshmallows for roasting are provided free. Tents, sleeping bags, and pillows will be supplied. Now for the best part! After meeting cast members and managers at camp and all retire to their tents the show will begin. Sudden scares, choreographed skits and group activities will make your night at Horror Hill one to remember! Must be 18 or older to camp. If anyone will be attending that is under 18 a parent or guardian MUST camp with you OR a parent or legal guardian must bring you to camp and complete a camp form. The parent or guardian MUST bring a State issued ID card. There will be no exceptions to this. We can accommodate special requests for large groups of campers, so please don't hesitate to ask! The price for all four haunts and to camp is $69 per person for HOURS of fun!!!

See website - See website
181 Ware Rd., Newnan, Georgia, 30263