The Industry Leader for information about Haunted Houses, Escap Rooms, Hayrides, Corn Mazes and More!
Login| Forgot Password | Add Event/Create Acount
HauntWorld Magazine Updates

2013 is Finally upon us and in 2013 the Halloween industry from retail to haunted attractions are hoping the THIRTEEN creates additional interest in finding and visiting local scary haunted houses! 2013 also features a Friday the 13th in September which means most haunted houses will open their doors early this year! Additionally with no presidential elections and with the year being 2013, the media should turn its attention to more Halloween related stories thereby creating more buzz for attending Halloween Attractions.
2013 should be a HUGE year for the Haunted House Halloween Industry!
Many HUGE events are coming soon such as the Transworld Halloween and Haunted House Tradeshow (March 7-10, 2013) which brings over 6000 haunt owners together with hundreds of haunt vendors! Most of the big seminars will also be held during the Transworld Show along with events such as the biggest single haunted house tour for industry professionals the annual Darkness Haunt Tour! Learn more about the Haunt Show at www.HauntShow.com
The single biggest haunted house tour of the year will be held in St. Louis during the Transworld Show at The Darkness Haunted House which will be celebrating its 20th Year of Fear. Get your tickets now at www.TheDarkness.com
Hauntworld Magazine will also publish several more issues of the magazine on releasing Mid-January, the second just before the Transworld Show, and another issue in early June. Make sure you get your subscription now at www.HauntedHouseMagazine.com
Lastly we wanted to announce that the team behind Halloween Productions has created several new how to create the ultimate haunted house DVD's which you can find now at www.HauntedHouseSupplies.com. These videos really help haunt owners learn how to build and create the best haunted houses within the industry. Lastly Halloween Productions has recently updated their website learn more at www.HalloweenProductions.com
Hauntworld Magazine will be releasing VERY SOON! Check out the new video line and get ready for a whole near year of fear!
Keep Checking Back to Hauntworld for more industry news!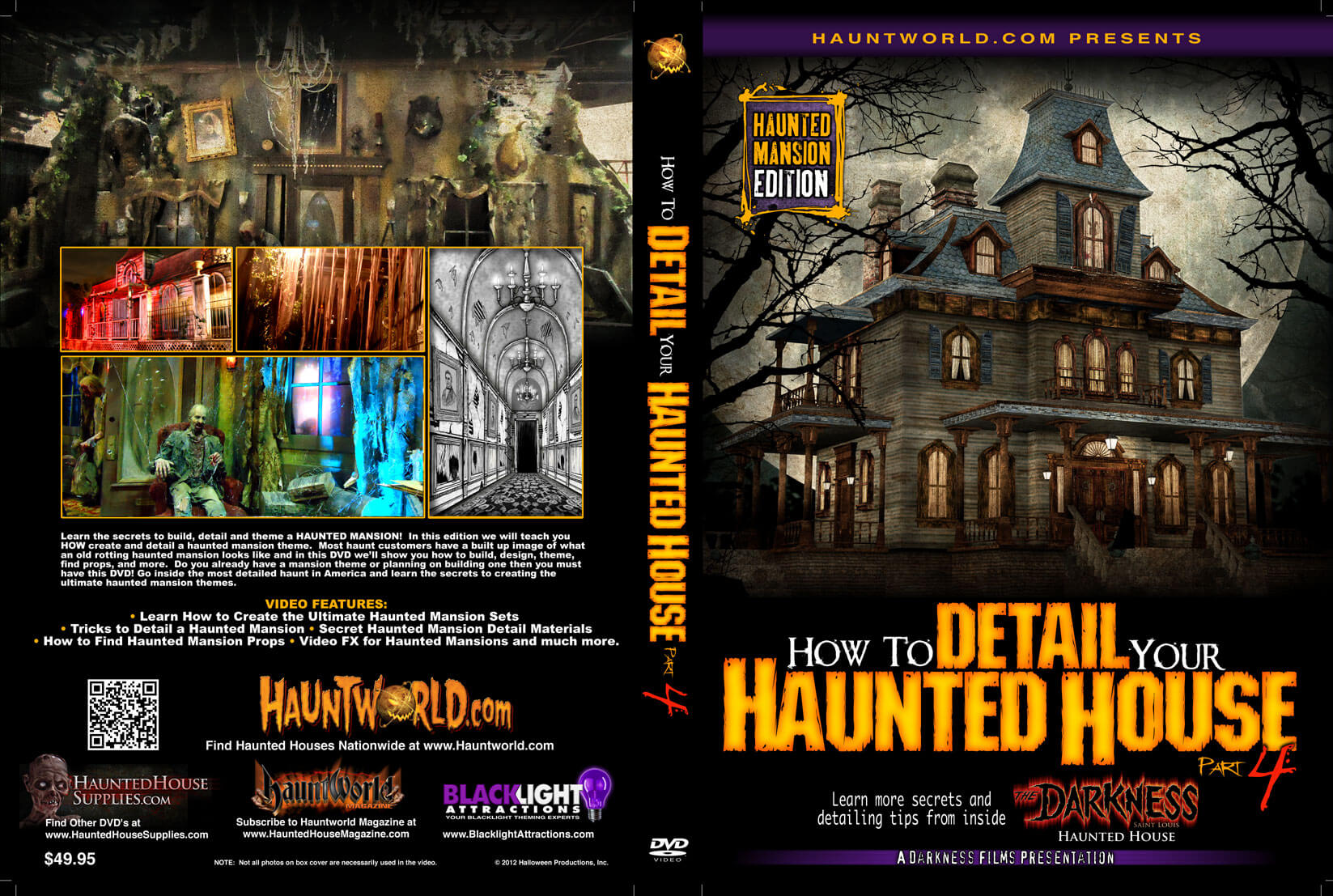 All images, content and information contained on this website is © 2020 Hauntworld, Inc.. • All Rights Reserved