Transworld Announces Major Speaker for Upcoming Show - EXCLUSIVE READ NOW!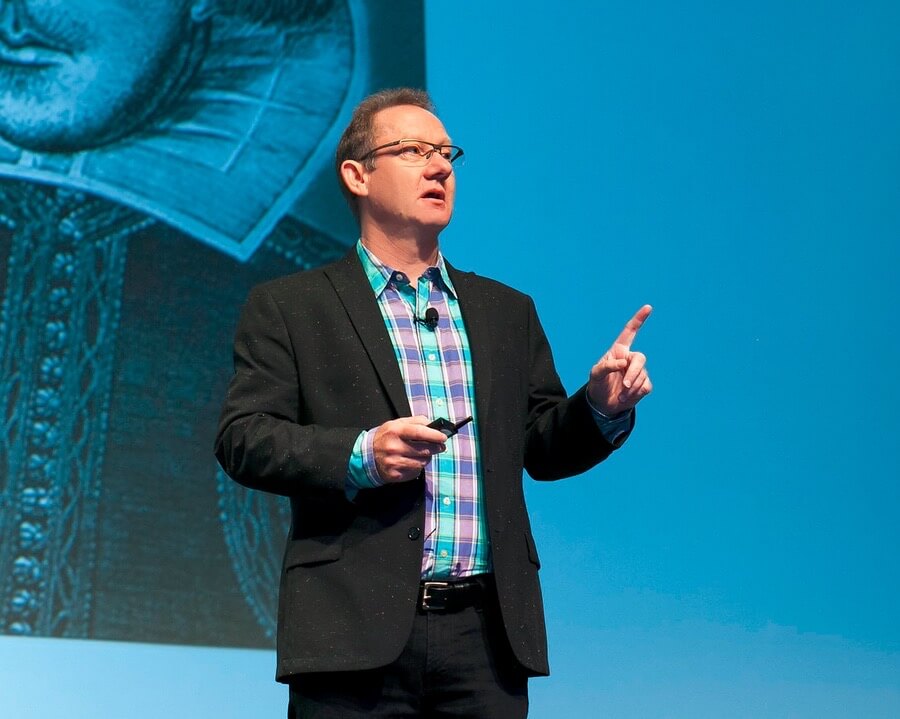 The 2018 Transworld Haunted House Tradeshow is coming up fast March 22-25, 2018. This year Transworld is bringing in a major league speaker who's going to teach you how to market your haunted house using mass emailing. Speaking Ron Cates is THE GUY who helped build the huge company Constant Contact. These events are nearly sold out . We at Hauntworld wanted to help Transworld promote this seminar because for once its a real expert, who doesn't want to sell you something at the end. This guy is going to change your business! You must attend this seminar.

Furthermore Larry Kirchner for the first time ever is doing a FREE seminar (actually we demanded it be free) on Saturday. You must sign up for this seminar. We're going to discuss how your business can compete and thrive against chain haunts, amusement parks, and other entertainment. Visit HAA Show's website and sign up for all the seminars.
https://registration.haashow.com/events/show/hs14
DO NOT MISS OUT ON THESE OPPORTUNITIES to help change your business!

Thursday March 22
Key Note Speaker: Ron Cates
Time: 3:15pm-5:15pm (2 hour)
Room: 102
Price: Pre show $150/ $175 on site –
Book Fast, Limited Seating
Title: Conquer Digital Marketing!!
Learn the Secrets to Social Media and Email Marketing from the Country's Foremost Digital Marketing Expert
Forbes Magazine: "Ron Cates is a digital marketing icon."
Description:
As the world's leading marketing expert, he will be conducting a session designed exclusively for small businesses in the Entertainment Industry.
Ron Cates has helped thousands of businesses around the world learn how to market their product while saving thousands of dollars in the process.
He will cover the core elements of a very successful digital marketing strategy, taking into consideration the budgets and time constraints of small businesses. Learn no cost to low cost online marketing tools that are simple and effective, along with strategies to use them together to amplify each other and save time. Learn new tricks and how to get inside the mind of your potential customers.
This is a one-time teaching opportunity that you and your business cannot afford to miss.
Topics include:
social media, email marketing, branding your and more.
Bio:
About Ron Cates
Ron Cates is a small business expert. He has helped thousands of businesses learn to save marketing dollars by teaching them how to do things in house. Internationally renowned for his marketing expertise (the press has dubbed him a "digital marketing icon"), Ron Cates has performed as a keynote speaker at hundreds of high-profile conferences and events, reaching over 200,000 small businesses. His engaging, entertaining and informative approach energizes events in a unique and unforgettable way. Ron spent a decade working for Constant Contact and helped build the #1 Email Marketing platform in the world that has since sold for over a billion dollars. We are very excited to have Ron speak at TransWorld. He has become a small business genius that will take your small business to the next level! Ron has been featured in: Slate, Lifehacker, Forbes, Fast Company, Business News Daily, CIC Magazine, Independent Retailer Magazine, Marketing Land, Credibly, Foodable, Entrepreneur, Success and more.
Forbes Magazine: "Ron Cates is a digital marketing icon."
Ken Yancey, CEO, SCORE "The best presenter I've ever seen, on any subject."
The press has called Ron a "digital marketing icon," "the Grandfather of email marketing" and a "social media pioneer".
Friday March 23, 2018
Speaker: Ron Cates
Time: 9am - 10am
Room: 102
Price: $50 Pre show/ $60 On site
Social Media Decisions- We All Have Questions, Ron Cates has the Answers! The press has called Ron a "digital marketing icon," "the Grandfather of email marketing" and a "social media pioneer".
This session is the follow up to Conquering Digital Marketing. If you missed that session, you have one last chance to tap into the mindset of this ground breaking social media icon. You will get the chance to engage Ron and ask questions where he can help you strategize on how to market your small business.
In a unique fast paced and entertaining session that will benefit all attendees as Ron fields the tough questions.
Everyone from the novice to the seasoned social media gurus can learn from Ron. The only question you need to ask- can I afford to miss this?