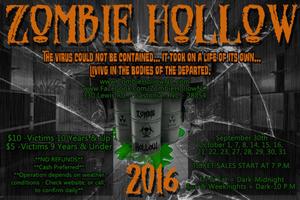 Zombie Hollow is one of the newest Haunted Attractions in the greater Charlotte area. We are located in Gastonia, and are built on an actual working farm! Surrounded by woods and creepy sounds to add to the ambiance, we are here to give you the fright of your life!
330Lewis Road, Gastonia, North Carolina, 28054
This attraction is miles from your location. MAP IT NOW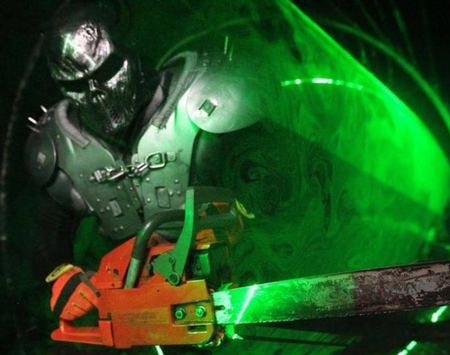 The year is 1985, and the world has all but ended. The small town of Zombie Hollow stands in shambles, a mere shadow of its former life. This is ground zero for the apocalypse that destroyed the world, having created the most deadly virus known to mankind, a virus designed by the government for warfare. The virus could not be contained and took on a life of its own, living in the bodies of the departed. Come join us. Let's see if you can survive!
View Calendar
September 30, October 1, 7,8,14,15,16,21,22,23,27,28,29,30,31 Fridays and Saturdays: Dark - Midnight Weeknights and Sundays: Dark - 10:00 PM - Ticket sales start at 7:00 PM
330Lewis Road, Gastonia, North Carolina, 28054