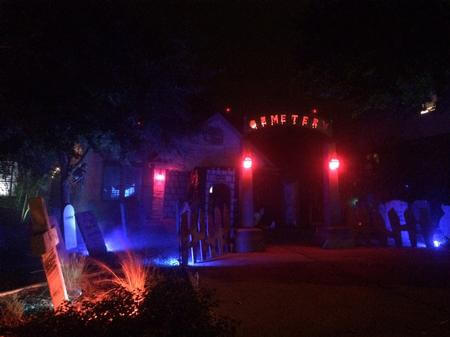 Nestled within a quiet community in Round Rock is a home that backs up to Brushy Creek Trail. Unbeknownst to the owners at the time of purchase, their property contained the unmarked grave of the Hairy Man of Brushy Creek (YouTube Legend - http://www.youtube.com/watch?v=UCFfvD2chcw). While normally quiet most of the year, the Hairy Man becomes angry during the month of October in anticipation of all the trick or treaters who will once again trespass on his beloved Brushy Creek Trail. Over 10 years ago, the owners, sensitive to the malevolent haunting of the Hairy Man, began the process of transforming their home into both a shrine for the grave they disturbed and a resting place for other evil spirits to join with the Hairy Man in torturing the living. As word spread of the familys strange behavior, and the events of Halloween that were stranger still, local residents simply began referring to the house as the Terror on Two Jacks. Many children and adults come to pay homage each you to the Hairy Man and most accept, and pass, the challenge of entering the labyrinth of evil spirits that springs forth in the garage each year.
7410 Two Jacks Trail, Round Rock, Texas, 78681
This attraction is miles from your location. MAP IT NOW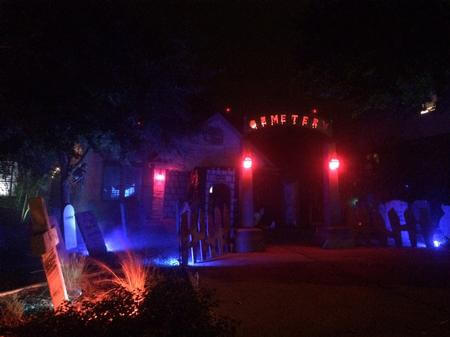 Please do not block any drive ways when parking.
7410 Two Jacks Trail, Round Rock, Texas, 78681