ALL NEW MAZE for 2017! Now in Fullerton! All new rooms, new theme, new scares, featuring over 35 minutes of terror plus a horror virtual reality add-on experience (tickets available at the door). And so it continues. Our Paula has committed a heinous crime. Its now time to pay the pricea lengthy sentence to be served in the most gruesome and hellish of prisons. Much worse than the troubled and miserable life of our depressed college sophomore. Welcome to Perpetuum Penitentiary. A place of darkness born only in nightmares. For within these stone walls you will meet true suffering and despair. Prayers for mercy unanswered. Evil pervading its every space. Paulas space. This detour through hell is her new reality. The question is will it be yours? The sadistic warden has agreed to unsupervised visitation. Go cautiously, one-by-one, as the residents of Perpetuum have no concept of confinement and no intentions of behaving. And they are thirsty. Longing for the smell and taste of new blood. No one escapes. You're only hope is to survive. Are you scared? YOU WILL BE. The 17th Door presents LOCKED UP
1851 W Orangethorpe Ave, Fullerton, California, 92833
This attraction is miles from your location. MAP IT NOW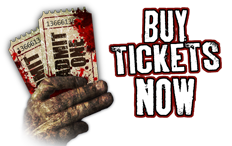 The Story of The 17th Door And so it continues. Our Paula has committed a heinous crime. It's now time to pay the price…a lengthy sentence to be served in the most gruesome and hellish of prisons. Much worse than the troubled and miserable life of our depressed college sophomore. Welcome to Perpetuum Penitentiary. A place of darkness born only in nightmares. For within these stone walls you will meet true suffering and despair. Prayers for mercy unanswered. Evil pervading it's every space. Paula's space. This detour through hell is her new reality. The question is… will it be yours? The sadistic warden has agreed to unsupervised visitation. Go cautiously, one-by-one, as the residents of Perpetuum have no concept of confinement and no intentions of behaving. And they are thirsty. Longing for the smell and taste of new blood. No one escapes. You're only hope is to survive. Are you scared? YOU WILL BE.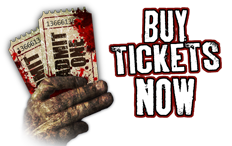 You will need to select the hour time slot for the date you wish to attend. Purchase tickets early - many event dates will sell out! - General Admission Tickets as low as $22.00 VIP Speed Pass Tickets as low as $27.00

1851 W Orangethorpe Ave, Fullerton, California, 92833



No running, No lighters, No weapons, No high heels, You may be touched, You may get wet, Not recommended for pregnant women or guests with pacemakers or broken bones/casts, Safe word: Scream "Mercy" to be removed. You may experience claustrophobia, electrical shock, foul scents, strobe lighting, fog, dizziness, extreme temperatures and loud noises this attraction is not recommended for visitors who have back problems, mental or heart conditions, are prone to seizures or are not physically fit. - The 17th Door is designed for mature audiences and is recommended for 16 years of age and older. It is not recommended for children under the age of 16.