Haunted Sawmill Vincent's Nightmare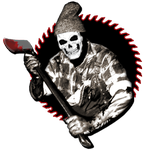 Vincent Mudgett has dug his way out of the cold dirt once more. He has been very busy gathering the creatures of the night and as many things as he can find that give you Nightmares. Vincent has no one left to take out his unrelenting thirst for revenge upon – except people like you who are foolish enough to enter the doors of his Haunted Sawmill. Come find out what is truly inside Vincent's mind when you enter his nightmare this October. This year guests can expect new rooms, crazier contraptions and thrilling inventions from the creative minds of the Haunted Sawmill Scare Crew.
700 Hendricks St, Merrill, Wisconsin, 54452
This attraction is miles from your location. MAP IT NOW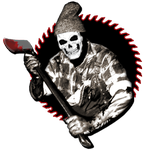 Tickets: $9.00 at the door; $2.00 discount with a new, non-perishable food item for the local food pantries. $20 speed pass available.

The Haunted Sawmill will be offering special theme nights. October 24th there will be a complete "lights out". Are you afraid of the dark? Guests will have to make their way through the Sawmill and face Vincent in complete blackness. Sunday, October 25th the Sawmill gang will be presenting a milder family version of the show. Friday, October 30th, there will be an amped up night of terror. Not recommended for children. See calendar for additional times and dates.
700 Hendricks St, Merrill, Wisconsin, 54452
Haunted Sawmill Vincent's Nightmare VIDEOS