HAUNTED SWAMP: The Swamp Monster, Rotten Jack, Evil Clowns! But wait…I have to choose a door? Choose your destination wisely! What's behind the Door? Beware of Susie and her Doll of Death Room? Susie loves dolls, but she never plays fair. ZOMBIE FARM (mini haunt): A Zombie viral outbreak at the farm! Navigate the corn field in complete darkness! Make no sound or suffer the slaughter of Zombies. DARK MAZE (no scare): FUN FOR ALL AGES! Don't want to be frightened? Our daytime maze turns into a NO-HAUNT flashlight maze at night. Bring your flashlight!
630 Sunnyside Blvd SE, Lake Stevens, Washington, 98258
This attraction is miles from your location. MAP IT NOW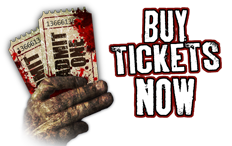 RATINGS
8.75 out of 10
Download a discount coupon email directly to your email.
SUBMIT

3 night attractions: Haunted Swamp, Zombie Farm and a flashlight maze. Haunted swamp is 20 minutes of strobes, frightening props, animatronics, loud scary noises and lots of scares at each corner. Attractions take place in cornfields, so ground is uneven and accessible by strollers, wheel chairs or crutches. We line our trails with sawdust, so no mud. Consult a doctor before buying a ticket as we use Strobes. Get your online tickets by going to our website www.frigthmaze.com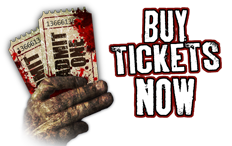 Online tickets: go to frightmaze.com and click on Tickets. You will then need to pick up your ticket at our cashier WILL CALL. Onsite ticket sales: box office is open 7p.m.-10p.m. October Friday and Saturday nights, plus Halloween eve, Halloween and November 1st. Last ticket is sold at 10p.m., but we will keep going until all have gone through the haunts. WARNING: Dark Maze closes @ 10:00 p.m., so if buying ticket to the Dark Maze or the Combo ticket make sure you allow enough time. There are NO REFUNDS , even if you run out of time or are too scared to go into or make it through the haunts. - Haunted Swamp $15.00 Zombie Farm (mini haunt): $10.00 Dare Maze: $10.00 (closes at 10:00) TRIPLE FRIGHT COMBO (all three)BEST DEAL: $25.00

Ticket Box office hours 7-9p.m. Get tickets online. Beet the lines as online ticket sales have separate WILL CALL window. - DISCOUNTS: STUDENT NIGHTS: Oct. 2nd & 3rd ONLY, students get $10.00 OFF a Triple Fright Combo ticket with student I.D. MILITARY DISCOUNT: $5.00 OFF a ticket with active military I.D. GROUP DISCOUNTS: $2.00 OFF groups 20-80 people. Must purchase ALL tickets on one transaction/payment $5.00 OFF groups 81 or more people. Must purchase ALL tickets on one transaction/payment
630 Sunnyside Blvd SE, Lake Stevens, Washington, 98258


Haunted Swamp has STROBES, LOUD SOUNDS, ANIMATED PROPS, so people with medical conditions need to be cautioned. Please consult your doctor prior to entering any venue. Not for people who are unable to walk or require walking assistance as there are too many dangers. This is a farm, so ground will be uneven and there is no access for wheeled items. Recommended for ages 12 and older. Dark Maze is not scary, so good for families. Carleton Farm, Inc. reserves the right to refuse anybody the sale of a ticket or entry to any attraction. NO REFUNDS. ALL SALES ARE FINAL! Read the hours prior to buying your ticket to the Dark Maze or the Combo as we will not issue refunds if you run out of time. - RULES: No intoxicated people and no consumption of alcohol. No Flash, cameras, filming or noise makers. Flashlights only allowed in Dark Maze. No smoking on premises No masks allowed No weapons of any kind allowed No touching or throwing items at actors Stay on trails at all times for your safety NO REFUNDS! Even if you cannot make it through the haunts or you are too scared, there are still NO REFUNDS!