ABOUT "43 Nightmares, LLC"
We are the area's largest and scariest Haunted Attraction. With live animals, high detail, and talented staff you wont know what's real and what's not. Let 43 Nightmares turn you nightmares into reality!!!
1955 Birch Creek rd., keeling, Virginia, 24566
434-251-2043

Haunted Houses

Suitable for all guests and families (HALLOWEEN FUN)
Join our email list to receive discount offers and updates.
Ticket And Price Information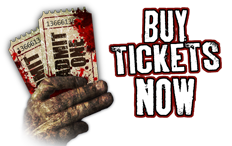 Ticket sales are from 7:00-10:30 pm. - 2016 Ticket Prices Online: Regular Admission- $13 VIP Admission-$22 At the Gate: Regular Admission- $15 VIP Admission- $25

Tickets go on sale at the ticket booth at 7:00pm and tickets will not be sold after 11:00. As long as you have purchased a ticket by 11:00pm you are guaranteed to go through the haunt that night.
43 Nightmares, LLC PHOTOS
1955 Birch Creek rd., keeling, Virginia, 24566