Chicago Frights Haunts & Halloween Expo in Chicago, Illinois. Open to the public, a Halloween and Haunt con for Halloween fans, home haunters, haunt operators, makeup artists, actors and haunters of every kind!
3003 Corporate West Drive, Lisle, Illinois, 60532
This attraction is miles from your location. MAP IT NOW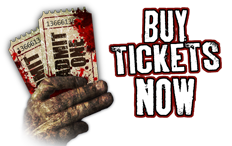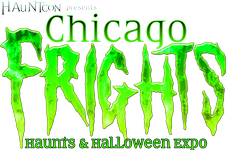 Chicago Frights will include networking opportunities including a huge Friday night costume party. The conference is chocked full of the best education provided anywhere, with seminars, hands on workshops and training sessions. The focus of the education will be on the last minute needs of haunters, like make up and actor training. The Dealer Room will be open Friday night, and all day Saturday and Sunday. Booth and dealer tables will be reasonably priced and be a great opportunity for last second sales for the large haunt companies, but also affordable enough for new companies and dark artists to exhibit. Chicago Frights is open to the general public, and all ages are welcome. Join haunters from across the country in Chicago, July 16-19, 2015 for the last chance to check out dealer products, learn haunter techniques and tour local haunted events before your haunt season really kicks in.
3003 Corporate West Drive, Lisle, Illinois, 60532