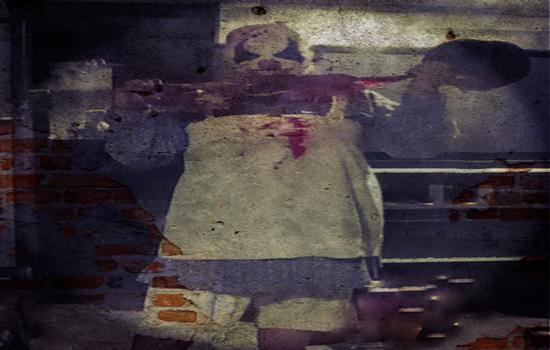 Calling All Fearless Adventurers! Venture into the Infamous Haunted Barn for a 3-Acre Maze of Nightmarish Delights! Prepare yourself for a heart-pounding experience like no other! The Haunted Barn beckons you to the sinister hills where evil eyes watch your every move. Step into our 3-acre maze of unspeakable horrors as the creeps and creatures crawl in the shadows, lurking at every turn. Legend speaks of an old mine entrance that holds the key to unlocking the gate of hell itself! Brace yourself for encounters with flesh-eating monsters, gigantic spiders, and terrifying insect infestations that will leave you gasping for your next breath. The horror awaits, challenging your every step as a chainsaw maniac runs wild, making every corner a deadly game of survival. But that's not all. Brace yourself for an encounter with our possessed doll collection that will send shivers down your spine, while blood-chilling killer clowns race after you, desperate to catch their next victim. Can you find the exit and escape their clutches before it's too late? As you make your way through the eerie cemetery, your pulse racing, you will find yourself surrounded by a pumpkin patch that will test your courage. And don't worry, our refreshment stand has your back, with an assortment of drinks and beers available for purchase to calm your nerves. All ages are welcome to join in the horror-filled fun! And be sure to take advantage of our rare opportunity to snap a photo with Leather Face himself, absolutely free! Don't miss out on this thrilling experience. Your tickets are waiting, so grab them now and prepare to face your deepest fears head-on. Are you bold enough to survive? We dare you to find out! Get your tickets now and face the fear head-on. Are you bold enough to survive?
1540 e Soledad pass rd, PALMDALE, California, 93550
8185640626

Haunted Houses

Suitable for All Guests and Families (MILD SCARES AND HALLOWEEN FUN)
Haunted House
Pumpkin Patch
Join our email list to receive discount offers and updates.
Ticket And Price Information
Tickets on sale now. Valid for any day in October 2023. Purchase online or at the door

1540 e Soledad pass rd, PALMDALE, California, 93550