ABOUT "Live Action Escapes"
Live Action Escapes is a family owned and operated escape room business. We offer a variety of escape rooms, all with different themes and story lines. You can work on your detective skills in The Protocol, repair all life support systems and save the starship Janus in The Starship: Space Rescue, save the world in Save the World:Rise of Cthulhu, re-enact a crime in our Cold Case Investigators or let us bring the fun to you and race against the clock to find the missing concert tickets in our 30 foot mobile escape room Don't Miss the Bus!. Learn more about our available escape games and book yours today at https://liveactionescapes.com/
1 Exchange Street, Worcester, Massachusetts, 01608
508-753-1856

Escape Rooms

Suitable for all guests and families (HALLOWEEN FUN)
Join our email list to receive discount offers and updates.
Ticket And Price Information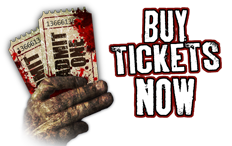 Tickets are $27 per person for a 60 minute escape room experience. Full room reservation discount available.

1 Exchange Street, Worcester, Massachusetts, 01608


No post found.