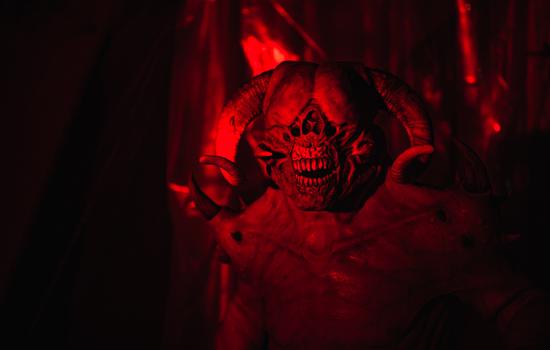 ABOUT "Prism Haunted House"
More horror, more thrills, more safety. This year, Prism Haunted House dug deep to bring Orange County a completely new level of terror. We offer an intense show leveraging the latest in projection mapping, movie-quality special effects, and terrifying live monsters to knock your socks off. It's high-tech horror theater at its finest! We adapted to keep the community safe. Our open-air, socially-distanced show keeps guests spread apart and comfortable. Masks are 100% required since we don't want you contaminating our mad scientist's little… experiments. You've never seen anything quite like this, and we're excited to watch you scream in terror.
24465 Chamalea Drive, Mission Viejo, California, 92691
774-404-2868

Haunted Houses

Suitable for All Guests and Families (MILD SCARES AND HALLOWEEN FUN)
Join our email list to receive discount offers and updates.
VIEW CALENDAR
We are open every Friday, Saturday and Sunday in October from 7:30-10PM + November 1st!
Prism Haunted House PHOTOS
24465 Chamalea Drive, Mission Viejo, California, 92691