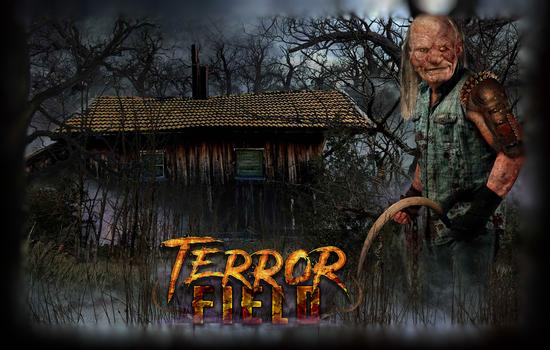 Terror Field Productions, LLC will be opening the Stabbin' Cabin as a Haunted Attraction this October. This Attraction has Extreme Graphics, Strong Language, mature content, and is Hand On in your Face. A mature Audience is Advised! This High-Intensity Haunted Attraction is Hands-on! You may get Touched, Grabbed, Sat. If you DON'T like hands-on and in your Face Action this ISN'T for YOU! A mature Audience is Advised! Blackout Sunday Darkness awaits you! The only thing that will light your group's way is a single glow stick...if you can manage to keep it that is. Better hold on tight because the ghost of this cabin hates the light and will try to get it any chance they can get!
7 Columbia St, Clyde, New York, 14433

Haunted Houses

Recommended for Guests 12 and over (SCARY)
Join our email list to receive discount offers and updates.
Ticket And Price Information
$18 / Person Groups no larger than 7 No refunds. Family Night Adults $16 / Person Kids 10 and under $8

Green = Full experience Blue = Family Fun Night Orange = Blackout
7 Columbia St, Clyde, New York, 14433