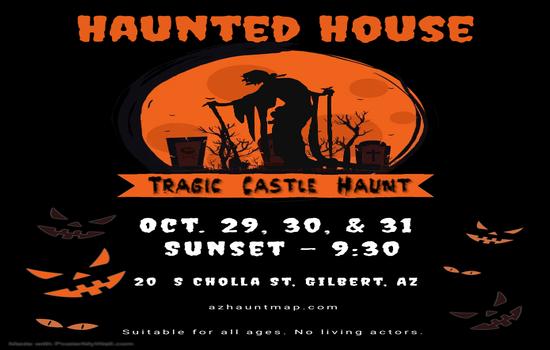 ABOUT "Tragic Castle Haunt "
Explore a haunted house deep in the bayou where dark experiments have gone terribly wrong. Enjoy scary but kid appropriate scenes of homemade props and animatronics. Only the dead inhabit the house there are no scare actors, nothing human will chase you. Open at sunset, Sat 29th, Sunday 30th, and Monday 31st.

Haunted Houses

Suitable for All Guests and Families (MILD SCARES AND HALLOWEEN FUN)
Join our email list to receive discount offers and updates.
20 S Cholla St , Gilbert, Arizona, 85233