Barrett's Haunted Mansion
ABOUT "Barrett's Haunted Mansion"
MA Haunted House HIGHLIGHTS: House changes every year, actors change nightly. Outside characters and entertainment to help time pass. Several events, discounts, and more throughout the season. http://www.bhmansion.com
1235 Bedford Street, Abington, Massachusetts, 02351
781-871-4573

Haunted Houses

Suitable for all guests and families (HALLOWEEN FUN)
Join our email list to receive discount offers and updates.
Ticket And Price Information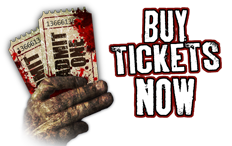 Visit www.BHMansion.com/buy-tickets for full ticketing options and events.

VIEW CALENDAR
2018 Dates Sept 21, 22, 38, 29 October: 4,5,6,7,8,11,12,13,14,18,19,21,23*,24,25,26,27,28,30** November: 2,3 *Darkness Unleashed night **Devils Night
1235 Bedford Street, Abington, Massachusetts, 02351