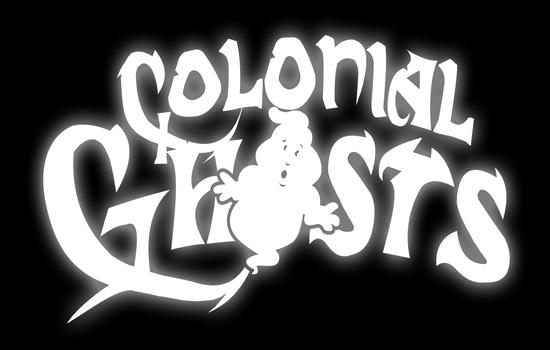 If you're curious to walk the haunted streets of Williamsburg, Virginia for yourself, then here is why you must book your Ghost Tour with Colonial Ghosts today. There are places in the world where human consciousness has left an unmistakable mark, even long after it has passed. The common words, like "haunting", or "ghosts", hint at what happened. Here in Williamsburg, Virginia, the Civil War, the clash between the Colonists and the American Natives, dark rituals of the witches and the people who hunted them, the epidemic illnesses that swept the Americas, the betrayal of lovers, and other intriguing tales of human suffering and woe have set the stage for 300 years of haunted history.
428 West Duke of Gloucester Street, Williamsburg, Virginia, 23185
7575981805

Ghost Tours

Suitable for All Guests and Families (MILD SCARES AND HALLOWEEN FUN)
Join our email list to receive discount offers and updates.
Ticket And Price Information
(60 min) & Extended Tour (90 min) at 8PM & 9PM Visit several haunted locations on this scary & fun one hour ghost tour through historically haunted areas of Williamsburg. DISCOVER Colonial Williamsburgs chilling history in the streets of Williamsburg. Discover its hidden past, and the hauntings that remain as a result, covering the Colonial era, Civil War, and more Literally the most hair-raising stop on our Williamsburg ghost tour. Looking for more? Add another 45 minutes at the end of your tour with an Extended ghost tour to six historic locations on the College of William and Mary Campus. Simply select the Extended option at checkout. Prices: Regular: $13, $10 (child) Extended: $18, $15 (child) Prices may vary by demand and season. Meeting Location: In front of the Kimball Theater in ColonialWilliamsburgs Merchants Square, on Duke of Gloucester Street. EXCLUSIVE! A NEW LATE NIGHT GHOST TOUR IN WILLIAMSBURG covers EVERYTHING! The Ultimate ghost tour will guide you through the deserted streets of Colonial Williamsburg and College of William and Mary, with stops at 13 locations over 90 minutes, covering NEW STORIES not on our other ghost tours. Make sure to purchase the extended tour for a two hours of haunted locations. Currently offered Tuesdays through Saturdays (April 1-Oct 1); Tues, Fri, Sat (Nov 1-March 31), and Daily during the second half of October. Price: $21 per person The extended ghost tour add-on includes a tour to six locations at the College of William and Mary, and may be purchased at check-out for an additional $6 per person.

428 West Duke of Gloucester Street, Williamsburg, Virginia, 23185