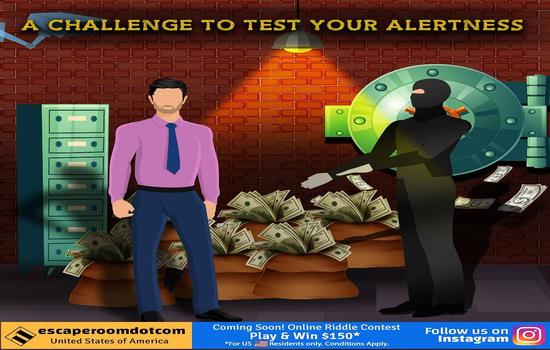 ABOUT "The Ultimate Escape Room"
"The Ultimate Escape Room operates with the ultimate aim to make life's special events like date nights, birthday parties, and even a family excursion to be an unforgettable memory. It has various escape rooms. The storyline allows players to step into the shoes of a variety of characters. Ensuring the players' safety, the company has introduced live video escape rooms to provide the same entertainment from the comfort of their homes. Now, reserve your tickets online for safe entertainment! "
1591 Spinnaker Dr Suite 117C, Vernalis, California, 93001
1231231234

Escape Rooms

Recommended for Guests 12 and over (SCARY)
Join our email list to receive discount offers and updates.
1591 Spinnaker Dr Suite 117C, Vernalis, California, 93001
uper Saver! Avail of this discount of flat 5% by using this Coupon Code on our website. Select the Easybook experience, use the code and SAVE
Visit:- the ultimate escape room