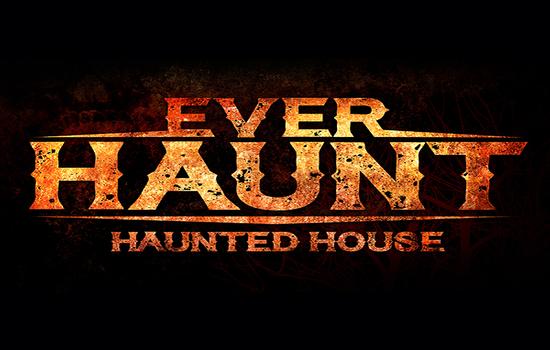 ABOUT "Everhaunt Haunted House"
In 2019 we opened our doors after 7 years of planning. We had an incredible opening season, and with great guest feedback we started to make our improvements. We worked tirelessly to update and upgrade the haunt.
Then a once in a lifetime pandemic happened and due to the public safety concerns for our team members, family and local communities we cancelled our 2020 season. The safety of our guests and team members has always been our number 1 priority. We've kept busy this season making changes and updates to our haunted house.
Now it's time for the lights to come back on. We are ready to bring the terror again in 2021, and are announcing our opening date. October 2nd, 2021 - New attractions both at night and for our kids events as well as renovations on existing areas of the haunt. We are looking forward to seeing you soon.
Attractions: Rosewood County Asylum UPDATED FOR 2021... The once prestigious hospital took a turn for the worst after testing went too far. The patients are now in charge of the asylum. Are the voices you hear the screams of the doctors or are they simply in your head. Your treatment and testing begins immediately. Will you escape with your sanity or will it consume your mind forever... Our darkest and scariest attraction from 2019 is renovated, updated, and even more terrifying. Last year hundreds of new patients couldn't even make it through the beginning of this attraction. When you think it couldn't get any worse... it has... The elevator conveniently stops in the most terrifying part of the hospital.... your new home...
Delaware Creek Estate.... NEW FOR 2021... For years, the locals of our little village told you to stay away from the area that surrounds the Delaware Creek. They said the area was cursed. Through the years, only one plot of land has outlasted the evil that has infested the area. Now we know, that this Estate was the source of it all. The victims: the tortured, the decayed, and their souls wait to meet you in the crumbled walls of the old farmhouse. Terror lurks around every corner of the overgrown wooded backyard, which lands you in the old barn, full of your darkest fears. Are you ready to meet your new family... Are you ready to enter the Delaware Creek Estate...
Escape from Frankenstein, A VR Experience.... Western NY's first ever motion simulator Halloween Ride This attraction sold out every single night in 2019, and with limited rides daily - we wanted to give our guests the chance again this year to experience it. What starts in an old lab quickly turns into the thrill ride for your life through twists and turns of the old dark mine. You'll do everything you can to outrace the angry monster, but will you be able to escape... Only will tell if your group makes it out alive...
Escape From Holland Road.... NEW FOR 2021... 5 minute Escape game.. Can you escape the local urban legend. You and three of your closest friends are hiking along the Delaware Creek, when next thing you know you find yourself trapped in an old camper, doing everything you can to escape or become the next set of victims in the urban legend. You have just 5 minutes to get out. Tickets will be limited nightly for this attraction and will likely sell out.
Back Alley Games.... NEW FOR 2021... What used to be an old booming casket factory has quickly went into disarray and has been overrun by the locals. They've set up some of the strangest and most twisted games you could imagine. Choose from one of three games... Body & Balloon Pop Spinner, Skullee Ball, and Ring A' Racoon Ring Toss. Every General Admission Total Terror ticket includes 2 tickets to play the games where you can win a memorable prize to take home!
Buried Alive: The Last Ride.... Pitch Black Motion Ride to your Grave... Que Line Attraction for 2021 ... This will be the first and last casket you ever enter.... as you're quickly tossed into a hearse, dragged away on a thrill ride where you end buried 6 feet under. You feel the movements, the scents, and even some added extras... experience what it's like to actually be Buried Alive...
The Scream Booth.... The first ever Haunted Photo Booth. An added bonus to every ticket... A haunted photo to remember the terror...
The Awakening Public Library.... Local Horror History Exhibit Show. An added bonus to every ticket... Feel free to stop by the Awakening Public Library to watch Howle and his friend, The Librarian Ghost tell their stories of the Most Haunted Places in Western New York..
Special Guests this year: - Ari Lehman - The First Jason Voorhees from the Friday the 13th Movies. - Robby Takac from the goo goo dolls - scare acting - Alex Vincent - Andy Barclay from the Child's Play Movies, and the new Chucky Series on SYFY/USA - John Dugan - Grandpa Sawyer from the Original Texas Chainsaw Massacre!
www.everhaunt.com WIVB Channel 4's Best Haunted House in Buffalo 2019 Hauntworld Top 25 in the Nation 2019 HauntRaters Best New Haunt in the Country 2019 Haunterbowl Champion 2020 See Less
A haunted experience that makes a difference combining our love for everything fall/scary, and our love for helping others. Our reason for being is simple - to make a positive and lasting impact in and around our local communities. We have selected numerous organizations around WNY that we've partnered with including Roswell Park Cancer Institute, Kids Escaping Drugs, Operation Good Neighbor and more...
144 Lake Street, Angola, New York, 14006
7169983327

Haunted Houses

Recommended for Guests 12 and over (SCARY)
Join our email list to receive discount offers and updates.
Ticket And Price Information
Tickets are $25 for Total Terror Pass. Add FastPass for $10 more. Add Super VIP FastPass for $25 more. Add Escape From Frankenstein in VR. Western New York's First Halloween Simulator Ride. (limited tickets nightly) for $7.00

Hours Friday: 7p-10p Saturday 6:30p-10p Sundays & Thursdays: 7:00pm - 9:00pm Check website for special hours the week of Halloween www.everhaunt.com for more information
144 Lake Street, Angola, New York, 14006