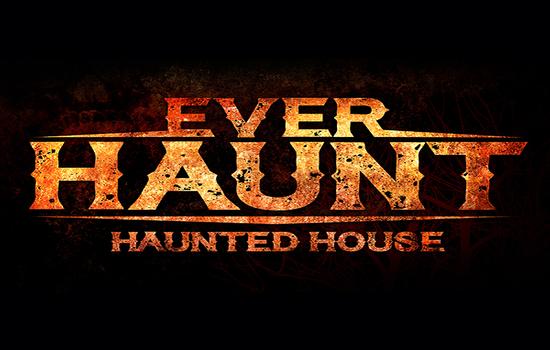 ABOUT "Everhaunt Haunted House"
Since back in 2019, we've always tried to create something different. We wanted to bring an unique Halloween Experience to Western New York that wasn't just a haunted attraction, but more than that. Our goal has been and always will be to create a unique Halloween Experience that is scary, but also memorable and fun. (all while making a positive impact on our local and surrounding communities) We currently have award winning haunted attractions, unique and original midway games, custom Halloween rides – both virtual reality and 4d, local horror history shows & exhibits, lobby shows, que line experiences, a one-of-a-kind memorabilia and horror store, custom simulated walk-through attractions, special horror celebrity meet and greet days, family friendly kids days and more. Additionally, we take pride in our amazing actors, and our caring and kind front of house team. Everything we do is custom made down to the smallest detail. If you've been in over the last few years, you'll know what we mean. We just finished up one 20 by 20 room that took us 6 months to create jam packed with over 50 special effects called The Chambers. We created a one-of-a-kind experience called The Earthquake walkthrough that we are really excited about. We've added a new custom one of a kind Zombie paintball shooting gallery. The list goes on and on… with the simple hope to try and create the most unique Halloween experience for the people of Angola, Western New York, and beyond. Last year alone people came from 11 different states to check us out… We are so excited for you to see the changes… Lastly… we understand that with inflation and higher gas prices, people are looking for affordable entertainment so we kept our General Admission price the same as last year, and lowered a couple of our add on prices. Tickets are on sale now at https://everhaunt.fearticket.com/ Come and check us out this October, and let's make some Halloween memories…
www.everhaunt.com WIVB Channel 4's Best Haunted House in Buffalo 2019 Hauntworld Top 25 in the Nation 2019 HauntRaters Best New Haunt in the Country 2019 Haunterbowl Champion 2020 See Less Scurryface: Top 7 in the Country 2021 Coaster Nation: Top 5 in the Country 2021 Hauntworld: Top 25 in the Nation 2021
A haunted experience that makes a difference combining our love for everything fall/scary, and our love for helping others. Our reason for being is simple - to make a positive and lasting impact in and around our local communities. We have selected numerous organizations around WNY that we've partnered with including Roswell Park Cancer Institute, Kids Escaping Drugs, Operation Good Neighbor and more...
144 Lake Street, Angola, New York, 14006
7169983327

Haunted Houses

Recommended for Guests 12 and over (SCARY)
Haunted House
Midway (Games)
Pumpkin Patch
Escape Rooms
Gift Stores
Join our email list to receive discount offers and updates.
Ticket And Price Information
Tickets are $25 for Total Terror Pass. Add FastPass for $15 more. (this adds an extra attraction)

Hours Friday: 7p-10p Saturday 6p-10p Sundays: 7:00pm - 9:00pm Check website for special hours the week of Halloween www.everhaunt.com for more information
144 Lake Street, Angola, New York, 14006