Historic Hawes Farms was established in 1863, and we are the 6th generation of Hawes still on this land! We have nearly 150 years of farming in our blood, and Historic Hawes Farms is still a real working farm — growing hay, fruits, vegetables and walnuts seasonally. Corn Maze – Pumpkin Patch Climb aboard the Hawes Express Railroad Try the ZipLine and Cow Tipping Gather 'round a toasty Fall Campfire Find Gemstones at the Old Deschutes Mine Eat Apple Blossoms and ChipStix Ride Harley–the Hawes Mechanical Bull - We hope you can join us soon!!!
21923 Dersch Road, Anderson, California, 96007
This attraction is miles from your location. MAP IT NOW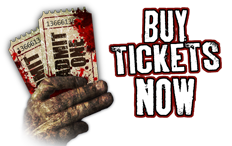 Meet our resident Farm Animals! No farm is complete without it's animals! Our animals, as you will soon learn, definitely have personality. Our goats love their Towering Goat Walk. When you visit our goats we have feeders that send feed up to the goats on the tower, and the goats have to climb up the walk to get to the food. Goats love to climb, they all get a little fatter during October! A Pizza Farm … what?? At our Hawes "Combo Style" Pizza Farm, animals include dairy cattle, Little Bull (our resident beef steer), and Pepper and Roni, our 2 cutie-pie pigs. These guys all help make kids favorite food — PIZZA. Kids learn that pizza really comes from the farm, not the local pizzeria or grocery store. Special attractions: Pumpkin Blaster – California Cow Tipping – Corn Cannons Flower Pickin' - Evening Campfires – Ride Ole Harley, the Mechanical Bull Gemstone Mining in the Old Deschutes Mine Sluice Bring your friends and family to our family themed corn maze and GET LOST together! It's fun and challenging to conquer our maze — to actually find your way through it successfully. 5 acres does not sound very big, but I promise, it is big when you are in the middle of our corn field, and you are faced with endless right/left turn choices. This year's maze features the Hawes Farms Zombies and their PaintBall palette — it's a new haunted feature at the farm! The corn is 10-12 feet high, and you are lost! Don't be scared off though, we have corn cops (staff in yellow shirts or orange vests) who will make even the most feared feel 'OK' and offer help on finding your way out of the field. There are approximately 2 miles of trails to get lost in, so please wear comfortable shoes. The maze is split into 2 sections, so if one is tired or wants to quit early, they can. Many decide to get a cool refreshment, rest for a few minutes, then continue on with the challenge to conquer the second half of the maze. The maze generally takes 1 – 2 hours. Something New in the Maze! For years, we have had Maze Passports which help our customers navigate their way through our corn maze. Passports are available in different topics, such as sports, religion, history, etc. and have 10 questions. We are offering Corn Texting again this year! Use your cell phone while navigating your way through the maize. When you come upon a Corn Text sign, simply text the key word to 91011 and you will receive a text back letting you know where you are at in the maze and your next few directions. You may also receive coupons and free giveaways! We can't wait to see this in action!
Rent a campfire site for your group. It's the perfect outing for youth groups, scouts, birthday parties, home schoolers — a nostalgic experience for the young and young-at-heart! We provide the wood and a campfire attendant. Long before the corn maize was even dreamed about, Hawes Farms has been growing pumpkins. For over 15 years, we have shipped these little round orange balls all over California from Redding to San Diego, from Eureka to San Luis Obispo! Our pumpkins have even been shipped to Hawaii. We grow over 50 varieties of pumpkins and gourds, always searching for the best and most unique characteristics. Our new patch is 20 acres in size. Simply put … Farmer Greg loves raising pumpkins! He raises big ones, small ones, tall ones, short ones, red ones, warty ones, thick stem ones, white ones, green ones…..you name it, he grows it! Farmer Greg also grows many varieties of gourds and squash. You will have a GREAT time hunting for your favorite pumpkin! We grow 50 plus varieties or pumpkins … in all different sizes and with unique characteristics! Another favorite for families are our buckboard wagons. These little wagons will be a hit with your child. Your child sits up front on the buckboard seat, and you fill up the back with pumpkins. Great for the kids, a slight work out for the parents!!! For an extra treat, watch for all the different items featuring Spookley, the square pumpkin. You can never tell where he might show up. It's a wonderful way for kids to learn about the farm, through the eyes of an unlikely hero, Spookley, the square pumpkin. There will be story telling and all sorts of fun activities. So, come out to Hawes Farms and experience the fall season in the pumpkin patch and with Spookley, the square pumpkin
21923 Dersch Road, Anderson, California, 96007