Siegel's Cottonwood Farm is an over 100 years old 4th Generation working family farm established in 1909. We offer Spring and Fall Educational Farm Tours. In the Spring and Summer the farm is open with a Garden Center featuring Bedding Plants, Veggie Plants, Shrubs, Trees, Hanging Baskets, Fresh Baked Pies, Jams and Jellies & much more. Starting in July the farm has Fresh Picked Xtra Sweet. We are THE PLACE to harvest your family memories on our 40 Acres of Affordable Family Fun®. There are not many opportunities for your family to go out to a REAL pumpkin patch and pick your pumpkin off a vine. NEW* this year Statesville Zombie Paintball Ride and Lexi's Jumpin' Blob Jamboree! You can stay as long as you like. General Admission includes all attractions except Pony Rides, Statesville Zombie Paintball Ride, Lexi's Jumpin Blob Jamboree, Gem Mining, Climbing Wall and Spooky Spiral. Those 6 items are available for a small additional fee. Visit Participating MENARDS for discounted Coupons to Pumpkin Fest!
17250 Weber Road, Crest Hill, Illinois, 60441
This attraction is miles from your location. MAP IT NOW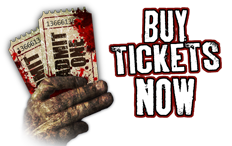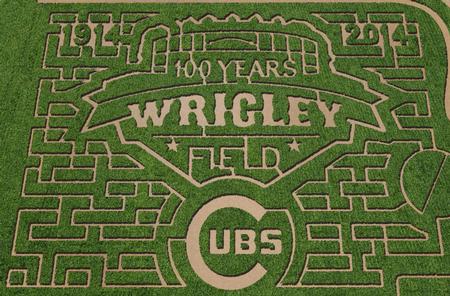 About Our Corn Maze One hot fall September day in 1956 Farmer Paul's brother Art, at the age of only 2, left on an adventure. He started out by leaving the safety of the front yard with his little red wagon to join dad only 300 feet away. He did this by way of the cornfield. It did not take long before he really did not know which way to go. So he just kept walking, thinking all he had to do was walk a little more. He continued through the cornfield that by now was quite hot. He got more and more frightened with each step he took. By lunchtime mom and dad began looking frantically for their then youngest son with no success. The neighbors, police and even the Stateville prison guards were called to find Art. After checking all the buildings and even dredging the horse tank with a pitch fork there was only one place left he could be, the CORNFIELD. After hours of searching, little Artie was found over a mile away, through the hot corn field, eating cookies at a neighbor lady's house. Try to make your way through the Wrigley Field 100th Anniversary without being eaten You only have 17 seconds to escape before Zombies score snack for the day. Dont forget to try out Zombie Paintball ride on a Real 5 ton Army Troop Carrier Truck! Cornfield Maze open WEEKENDS (Saturday, Sunday & Columbus Day), September 20th - November 1st Hours 10 a.m. to 6 p.m., last entry 4:30 p.m. 15 Acres and 5 miles of paths to choose from! *Weather Permitting* Caution: Maze could be muddy, remember to wear old shoes or shoes you don't mind getting muddy. Take a Hayride out to our U-Pick Pumpkin Field and explore acres of pumpkins many still on the vine where they grow, to find the perfect pumpkin! Pick from thousands of perfect pumpkins anxiously awaiting to become jack-o-lanterns. Pumpkins are sold by the pound. Located in Zach's Petting Zoo barn. Catch the Maze Bug early with the little ones. This is a simple start for maze exploration! Have the Kids walk you through; as you exit you can stop by and visit the Pot Belly Pig, Ponies, Horse, Mule, and Miniature Horse in the barn. Don't forget to visit with the other animals on the farm.
Attractions on the Farm Come to the Pumpkin Fest and enjoy all our attractions click on any of the links to go to the attaction page! Corn Maze Zach's Petting Zoo Zombie Paintball Ride Pumpkin Patch Lexi's Jumpin' Jamboree Kelsi's Corny Crib Giant Slide Small Maze Molly's Dwarfs Slide Spookley Maze Centennial Climbing Wall Jason's Pumpkin Patch Moon Walk Jack and the Giants Adventure Spooky Spiral Farmer Frank's Haunted Barn Maddie, Mia, Miley Webs Tee-Ball Challenge Kids Inflatable Military Obstacle Course Baby Chick Nursery Gem Mining 100 Years & Still Rockin' Chair Straw Maze Pumpkin Princess & Friends Statesville Zombie Farm Paintball Ride* In early Spring some Scientists visited our farm. On that day they inquired about renting an acre of our land to grow some exotic plants so we agreed to rent the land to them. Come summertime some people were trespassing on the land and were bite by the exotic plants. The bite then turned them into flesh eating ZOMBIES! So now we need your help to kill these Zombies and get this outbreak under control. We have been working with the Military and the Scientist behind these plants and we have built a Zombie destroying truck and a special kind of weapon and ammo to put a final stop to these flesh eating zombies. But we only have one problem we don't have enough troops so JOIN US TODAY and help us save the WORLD! Barnyard Playland Climb up the 6' wall up to the hayloft! Walk across the bridge to the West Barn and look out the silo. Choose one of the four slides to get back to the barnyard. For more fun play underneath in the stable and tack room. Don't forget the work you have yet to do. Climb up on the tractor and wagon and bring in the Harvest. Veggieland A child's imagination will light up when they climb aboard the Cottonwood Express Train. Then take a ride in the school Bus to Siegel's Cottonwood Farm. Every child will love driving the Fire Truck and saving the day, or the huge Monster Truck. Fort Cottonwood All Aboard Me Ship Matie! Watch out for Pirates. Then walk the plank and slide down to escape to safety. Climb all the way to the top of the crow's nest and look out over the corn maze. Is anyone lost? After you spot them: slide round and round and back to the ground. Now it's time to storm the castle. Climb to the top. Can you see the Pumpkin Patch from way up there? - 17250 S. Weber Road, Crest Hill, IL 60441 1.800.304.FARM (3276)
17250 Weber Road, Crest Hill, Illinois, 60441