Northeastern Indianas first ever corn maze!!!!! We have a huge 17 Acre corn maze in Waterloo Indiana. We open in September and close in the end of October. We will have lots of fun games and even a 5 acre pumpkin patch! We will also have a unique Halloween Trail event beginning in October.
3150 County Road 43, Waterloo, Indiana, 46793
This attraction is miles from your location. MAP IT NOW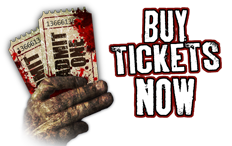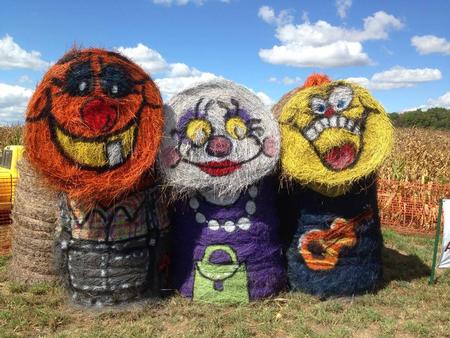 Corn Maze! & Pumpkin Patch! Get Lost & Have Fun In Our Adventure Maize! We are going to have lots of fun activities for the whole family! At the moment we have a huge 5 acre you-pick pumpkin patch full of all different kinds and colors of pumpkins great for the whole family! We will have hay rides showing you the beautiful Waterloo countryside. You might even see some of the beef cattle raised on the farm! We are also going to have corn hole games Another great activity is our straw mountain lots of straw piled high = lots of fun! We will have a corn box full of shell corn to play with. We have lots of fun activates for everyone out at the maze this year! 12 Acre Corn Maze: Our new bigger 12 acre maze is divided into two different phases. Phase one takes 20-30 minutes, phase two takes 40-50 minutes. Another fun thing to do in the maze is go through it at night! bring a flashlight to add a whole new challenge to completing the maze. Be careful it can get spooky! To make things even more fun we have games throughout the maze to help you find your way. to view our prices visit the corn maze and pumpkin page Pumpkin Patch- Our 5 acre pumpkin patch is full of all different kinds and colors of pumpkins. Whether they are for decorating, painting, or carving, these pumpkins are great for the whole family. Hay Rides- Take a hay ride and enjoy the beautiful Indiana countryside. You might even see some beef cattle raised on the farm! Corn Box- This 10 ft. x 10 ft. corn box provides loads of entertainment for young kids. Stocked with trucks, pales, and shovels, our corn box will be a big hit with your little ones. Hay Mountain- This simple equation will always be a favorite of kids. Lots of STRAW piled HIGH = MOUNTAINS of FUN! Corn Hole- You can't have a Corn Maze without Corn Hole! After you enjoy getting lost in the maze, enjoy a friendly game of beanbag toss. Teatherball- Keep hitting the ball to see who will get it wrapped around the pole first! New event coming this year!!!. We will have more fun activities coming please visit later for updates!
Groups: We have group rates available to groups of 20 or more! For any group over 20 people we will charge $6 dollars per person regardless of age. For groups larger than 100 please contact us as our discount will be lower. We will also have food available on site. - Where 3150 County Road 43, Waterloo IN, 46793 Driving Directions from I-69 I-69 N/US-27 N toward LANSING then take the US-6 exit, EXIT 134, toward KENDALLVILLE/WATERLOO. Turn East onto US-6/GRAND ARMY OF THE REPUBLIC HWY. Turn RIGHT onto Wayne St. (Stop Light). Turn LEFT onto Walnut St.. Turn RIGHT onto S COUNTY ROAD 43 E. If you reach S COUNTY ROAD 45 E you've gone about 0.4 miles too far. 3150 COUNTY ROAD 43 is on the RIGHT. Driving Directions from State Road 8 Take St. Rd. 8 East of Auburn, turn North on County Road 43. Just 3.5 miles to Amazing Fall Fun
3150 County Road 43, Waterloo, Indiana, 46793