Baltimore's original award winning haunted history walking tours and haunted pub tours of Fell's Point and Mount Vernon in Baltimore, MD- since 2001!
731 South Broadway, Baltimore, Maryland, 21231
This attraction is miles from your location. MAP IT NOW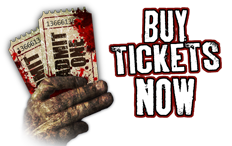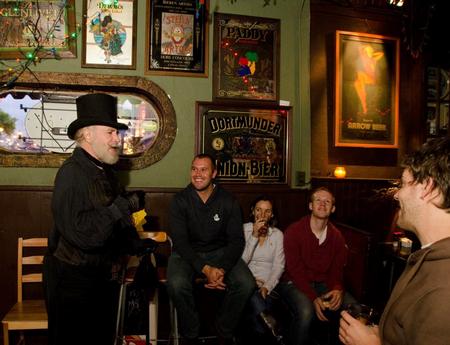 Picture Fell's Point, in Baltimore, Maryland, as it was, a rowdy seaport town, the birthplace of the sleek and dangerous clipper ship. Its streets full of sailors from foreign lands spilling off ships, immigrants anxious to start a new life, ladies of the night looking to make ends meet, and all the characters looking to make a living off the maritime industry. Given this explosive combination, is it any wonder that many spirits remained behind? Join us under the cover of night to explore the many haunted pubs, shops, and residences. But don't stray too far from the group because you never know when you'll find yourself face to face with the unknown.
Please note that we have no availability for group tours on any Friday or Saturday night in October. We do have some weeknight and Sunday night availability, however. Looking for a fun and memorable activity for your group or an entertaining program at your school or senior center? Our GhostWalks, and Haunted Pub Tours are a great way to spend an evening in some of the most interesting neighborhoods in Baltimore, historic Fell's Point and Mt Vernon neighborhoods. Guides lead attendees through the streets of the neighborhood, regaling them with tales of spirits, history, and lore. The Fell's Point GhostTalk is a one hour talk during which we bring our award winning walking tour to you at your school or senior center. Our group tours can be scheduled for any evening of the week, based upon tour guide availability. The Original Fells Point GhostWalk and the Mt Vernon GhostWalks each last approximately 1 hour and are entirely outdoor walking tours. Pricing is as follows: $10/pp for groups of 20 or more, or a flat fee of $200 if less than 20 people. There is no maximum- we break large groups up into groups of 35, each with their own tour guide. The Fells Point Haunted PubWalk, for people aged 21 and over only, lasts approximately 2 hours and visits 3-4 pubs during that time. Guests can choose to buy a drink at each stop, if they like. Pricing: $20/pp for groups of 15 or more, or a flat fee of $300 if less than 15 people. There is no maximum- we break large groups up into groups of 20, each with their own tour guide. Our Holiday Haunted Pub Tour with Jacob Marley is available as a group tour November - December. Please note that we have no availability for group tours on any Friday or Saturday night in October. A $100 deposit is required to secure the date and time. You may pay the deposit online here if you wish or send a check: http://www.baltimoreghosttours.com/deposit.html Payment for the balance is due one week prior to the tour date. Please download and print our group tour reservation form here and mail it to us to complete the reservation. - Fell's Point Ghost Tours PO Box 38140 Baltimore, MD 21231 Phone (voice mail): (410) 522-7400 email: info@fellspointghost.com
731 South Broadway, Baltimore, Maryland, 21231