Haunted Schoolhouse and Haunted Laboratory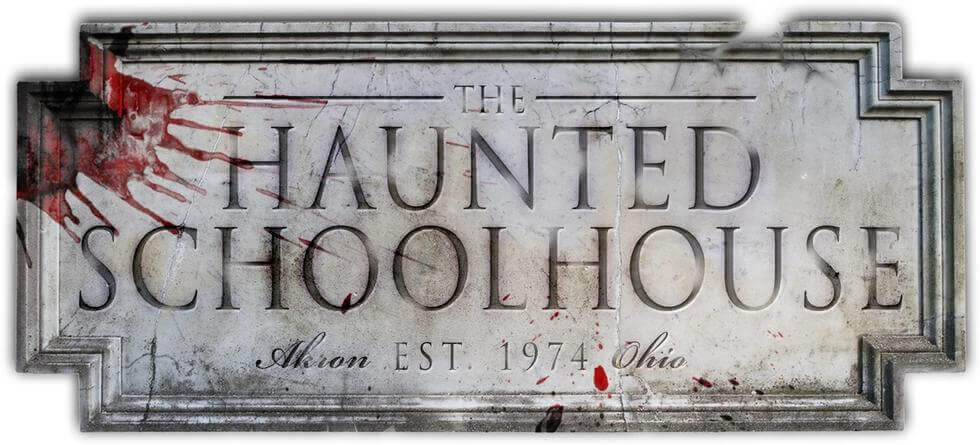 ABOUT "Haunted Schoolhouse and Haunted Laboratory"
The Legendary Akron Haunted Schoolhouse and Haunted Laboratory consists of seven total floors of complete terror and is northeast Ohio's only multi-story haunted attraction. The haunts feature the demented librarian Mrs. Alvah, tempting you to go through her horrifying book of stories, and the deranged Dr. Guttenheim, feverishly taunting you to venture through his lab and escape his mutations along with the virus that will likely infect you. Check out our new midway and experience the atmosphere and activities which includes photo ops, characters on the loose, seasonal vendors, games, merchandise, delicious concessions, and alcoholic beverages. Our newest event "Beer before Fear" lets you sip on an ice-cold beer before the attraction opens. The last two years the attractions and entire property have received an extensive overhaul and update. This massive attraction has been scaring millions for over four decades. Get your tickets now and let the nightmares begin.
1300 Triplett Boulevard, Akron, Ohio, 44306
(330) 285-7000

Haunted Houses

Recommended for Guests 12 and over (SCARY)
Join our email list to receive discount offers and updates.
Ticket And Price Information
GENERAL ADMISSION TICKETS entry into BOTH attractions Tickets available ONLINE & on-site. Fridays & Saturdays: $28* Sundays: $25* Halloween (Thursday, 10/31/19): $28* SINGLE HOUSE ADMISSION: $20*

Fridays & Saturdays ~ 7pm-Mid Sundays ~ 6-9pm Halloween Night (10/31) ~ 8-11pm Please note that the box office opens and closes precisely at the scheduled start and end showtimes. You must be IN the ticketing line at the time the box office closes in order to be admitted into the show. This includes all online ticket holders. The shows will remain open until all ticketed guest experience the show(s).
Haunted Schoolhouse and Haunted Laboratory VIDEOS
Haunted Schoolhouse and Haunted Laboratory PHOTOS
1300 Triplett Boulevard, Akron, Ohio, 44306