Based on a true story: The NM Slaughter House is the MOST EXTREME HAUNT EXPERIENCE IN THE 4 corners! Attendees come from all over just to experience this attraction. THE STORY: Enter the home of the demented couple, where you will meet the young female "Nina". The couple believed her to be the perfect child and the only one thus far to be unharmed, having met the expectations of the couples rules..."hear no evil", "see no evil" & "speak no evil". Follow her throughout the secret passages that the children made in order to survive this terrifying house of slaughter. You will be walking between walls, climbing steps, entering and exiting thru vents, closets and cabinets. You will also encounter several hidden booby traps that "Leather Head" installed, to eliminate their chance of escape. Due to starving conditions, children resorted to gnawing at each other. So beware and do NOT allow them to see you; as they will attempt feeding!! Should you make it through the main house unscathed by "Leather Head" or "Mother Mary", your final obstacle will be conquering their wolf creature, who they fed the children's remains. Who will be the sacrifice? Will it be you? Will you make it out? Or will you be one of the unfortunate to be trapped in the WALLS?
1909Bellamah Avenue Northwest, Albuquerque, New Mexico, 87104
This attraction is miles from your location. MAP IT NOW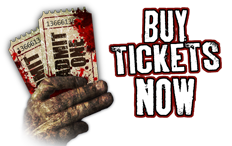 RATINGS
9.35 out of 10
Download a discount coupon email directly to your email.
SUBMIT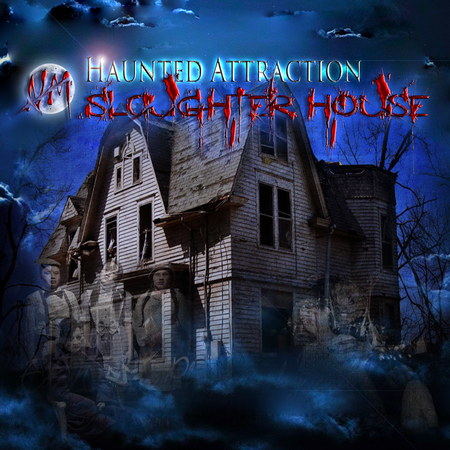 Interactive Attraction with unexpected twist and turns! see if you can find your way out!!! Before there were just "haunted houses"! The NM Slaughter House Brought the first "Haunted Attraction" to the state, making the local haunt industry strive to become bigger and better! The NM Slaughter House was founded in 2012 with the notion of bringing new BOLD scare tactics and innovation to the haunt industry, by giving the true crazies, what they wanted! "The Experience" Not just locally, but nationwide, as we are the first to bring nearly 10,000 attendees to visit a haunt, thus making it the very first "Haunted Attraction" breaking box office records. We have currently kept our records strong, as well as holding our record of 192 forfeits in one night! The NM Slaughter House is definitely the macabre of Haunts, so much so that the producers of "Paranormal Activity" and "INSIDIOUS" made a visit to the NM Slaughter House past season 2014, as part of their national haunt tour, in search for the most Extreme Haunted Attraction. During their search, they visited another local haunt, that we dubbed our worthy contender, "The Realm of Darkness"! The NM Slaughter House was able to fulfill their quest! And was dubbed the "MOST EXTREME"! With this being said, we are now branching out by creating new innovated events to the city of Albuquerque and the state of NM! We love to have healthy competition in order to better all of our scares as well as better entertainment! We offer four admission prices: Low Scare-$20.00 General Admission-$30.00 VIP Fast Pass-$40.00 Season Attraction Pass-$150.00 Limited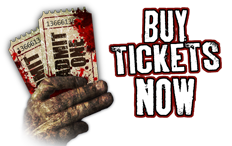 WARNING!! READ BEFORE YOU PURCHASE! ABSOLUTELY NO REFUNDS! This ticket is a privilege & the following terms/conditions are as follows... you may or will be touched by someone or something! Your ticket is a revocable license and may be taken away from you and admission refused at any time. Holder of this ticket understands that there is an inherent risk involved with attending these attractions. You, therefore, voluntarily assume all risks and dangers associated with participation in this attraction. In consideration and acceptance of entrance into this attraction you agree to release the operator, its parent corporations, affiliates, officers, directors, employees and/or landlord from any liability for any harm, injury or death, cost or expense whatsoever that may arise directly or indirectly, from attending this attraction or any of the attractions at this or any of the affiliated location(s). Please stow all valuables in your vehicle prior to entering this attraction. All valuables misplaced, lost and/or damaged on, around or inside the attraction are not the responsibility of the operator, its parent corporations, affiliates, officers, directors, employees and/or landlord. The attraction will not be stopped upon lost or misplaced items having been declared, or not declared, at time of loss nor later date. Additionally, lost and/or misplaced items are not guaranteed return to their rightful owners, third parties or otherwise. Your compliance in these matters are crucial and in no way are negotiable on site or arguable in the court of law. - $20.00 Low Scare $30.00 General Admission $15.00 Paint Ball Upgrade $40.00 VIP Fast Pass $150.00 Season Pass: cover all events, no black dates, includes VIP $25.00 Battlefield Apocalypse (Paint Ball only)

View Calendar
Sept 30 - Oct 31, 2016 - Color Legend All colors, are open days! "Orange" Open "Sienna" Close Early "Red" Blood Bath Night "Blue" Black Out
1909Bellamah Avenue Northwest, Albuquerque, New Mexico, 87104


Ticket Info Purchasing your tickets online in advance is highly recommended but not required. Online tickets can be printed at home once your order is complete, allowing you to skip the line at the NM Slaughter House Box Office. Purchasing VIP Tickets on Peak Nights (Fridays and Saturdays in October) is recommended but not required. Just a reminder ABSOLUTELY NO REFUNDS! Recommended 18 and over. Rated R. You may or will be touched by someone or something! So be sure, you are ready to buy. PLEASE PRINT AND BRING IN YOUR PAYPAL RECEIPT.