Pioneer Farms Haunted Halloween: Victorian Gothic Tales of Terror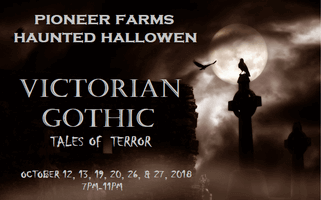 This attraction is held on the grounds of a living history museum where staff have often reported paranormal encounters and paranormal investigators have documented activity. These spirits have, from time to time, decided to lend a helping hand to the trails and interact with our visitors. Come decide whats real and whats not for yourself! Classic Victorian Gothic novels and tales will come to life for this years theme! Features will include a festival area with games, crafts, coloring pages, silent films, fortune telling, story tellers! Edgar Allan Poe will visit to read his classic, "The Raven". Well have a non-scary trail for young children, a short walk through a wooded area with just enough spookiness to offer young ones a sense of adventure. For those seeking more adventure and hair raising fun, there is a mile loop of haunted trail winding through historic buildings and along a wooded lane thats dark and spooky with just enough scares for some frightful fun for families (though may be a bit intense for very young children). If that doesnt satisfy your need for a scary adventure, we also offer a mile trail where well ramp up the scares as it twists and winds through maze-like areas and dense woods with overhead canopy creating an illusion of tunnels. Not recommended for young children or mobility impaired individuals.
10621 Pioneer Farms Drive, Austin, Texas, 78754
This attraction is miles from your location. MAP IT NOW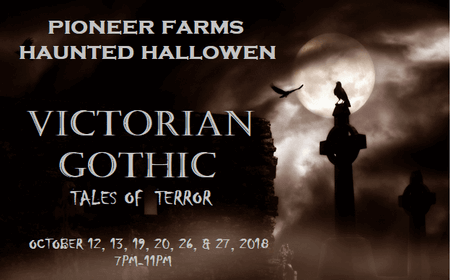 $15/person ages 3 and over

October 12, 13, 19, 20, 26, & 27, 2018. 7p-11p. Ticket sales end at 10pm.
10621 Pioneer Farms Drive, Austin, Texas, 78754