Karnival of Karnage: DELIRIUM

What happened here… Is this where Killroy and his band of misfits were locked away? Where is everybody? Why does it feel like there's someone watching me?? It's DELIRIUM at the Boone County Scare Grounds!! You've never seen insanity like this before… You'll scream for your life! Do YOU dare? Karnival of Karnage Productions present: DELIRIUM It's just $15 to get in or $20 for RIP Speed pass! Your fate awaits Friday & Saturdays 7pm to Midnight and Sundays 7pm to 10pm in OCTOBER We are an all indoor haunt, including covered waiting area. WE ARE OPEN RAIN/SLEET/SNOW or SHINE! We accept CASH/Visa/Mastercard/AMEX/Discover at the gate for tickets and shirts!
8791 Il Route 76, Belvidere, Illinois, 61008
This attraction is miles from your location. MAP IT NOW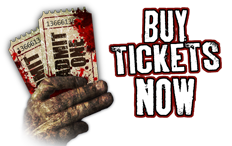 Vortex Tunnel, 3D Clown Reaction, Karnie's House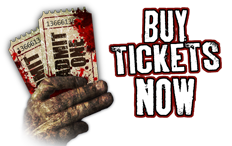 Tickets are good for any show. Fridays & Saturdays: 7pm - Midnight Sundays: 7pm - 10pm - General Admission: $15 RIP Speedpass: $20 Sunday Lights on Matinee $5 for family

October 2 - October 31st Friday 7pm - Midnight Saturday 7pm - Midnight Sunday 6pm - 7pm Lights On, No Scare Family Matinee Sunday 7pm - 10pm
8791 Il Route 76, Belvidere, Illinois, 61008

READ THIS WARNING BEFORE ENTERING THIS ATTRACTION! This attraction reserves the right to refuse admission to anyone. You will experience intense audio, lighting, extreme low visibility, strobe lights, fog, damp or wet conditions, moving floors, special effects, sudden actions. and an overall physically demanding environment. You should NOT ENTER our haunted house if you suffer from asthma, heart conditions, prone to seizures, heart conditions, physical ailments, respiratory or any type of medical problem, or are pregnant or suffer any form of mental disease including claustrophobia. DO NOT ENTER the attraction if you are intoxicated, wearing any form of cast, medical brace, using crutches, or have any type of physical limitations. Do not enter the attraction if you are taking medication or using drugs of any type. You will not be admitted if any of these conditions are to be noticed by our staff. DO NOT ENTER IF YOU SUFFER FROM – ASTHMA – HEART CONDITIONS – SEIZURES OR ANY TYPE OF MENTAL, PHYSICAL, RESPIRATORY AND/OR MEDICAL PROBLEMS. DO NOT smoke, run, eat or drink inside the attraction. Additionally there is no touching of the actors, customers, or props inside the attraction. No video or flash photography may be taken inside the attraction. You will not be admitted or asked to leave the property if any of rules are not followed.