SC Haunted House in Bishopville, South Carolina (Lee County near Columbia, SC): Kreepy Hollow is a terrifying 2 mile hayride full of terrific terrors and amazing feats, plus creepy bus ride, spine tingling graveyard, and 2 story haunted house! Click this profile for directions, info and more.. All of our attractions are one great price, not separated like other haunted houses. Our huge haunted house with over 5000 square feet has been transformed and our hayride has been updated and includes a brand new spot this year.
1155 Joe Dority Road, Bishopville, South Carolina, 29010
This attraction is miles from your location. MAP IT NOW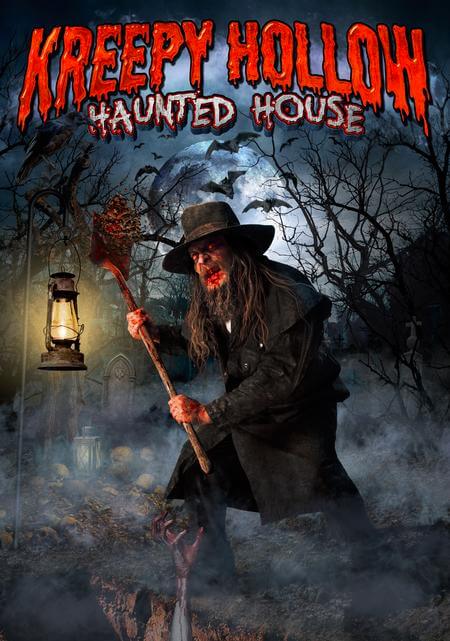 SC Haunted Houses Highlights: We are the "Ultimate Nightmare" this Halloween season. First you will take a kreepy bus ride that will blow you away with effects. You even get to choose your fate! You decide which haunted bus you will ride, the Masters of Horror or the Mystery bus, which features characters from recent horror movies, but you don't know which one you will get, hence the name Mystery. Our 2 mile hayride has been rerouted through the swamps of the legendary Lucknow Bottom, and has been totally transformed and includes a brand new spot for 2018. Our 2 story newly renovated and doubled haunted house contains new amazing animatronics and special effects . Guaranteed to horrify and entertain!!
SC Haunted Houses Highlights: 2 concession stands and free parking in a lighted 20 acre parking lot with security surveillance. - $20.00 Reg. Adm Fastpass $35.00

Ticket booth opens nightly at 7 and closes at midnight on Fridays and Saturdays and 10pm on weeknights.
1155 Joe Dority Road, Bishopville, South Carolina, 29010