THE FEAR FARM haunted house now has 5 ATTRACTIONS ALL NEW FOR 2018 at one location with FREE PARKING. The Abyss, Ringmaster Circus Academy, Mineshaft Mayhem, Dr. Feelgood's House of Dentistry and The Farm House are ALL included in the general admission ticket. Come see why The Fear Farm has been ranked the top haunted house in SC for 5 years in a row!
424 Ninety-Nine Island Rd., Blacksburg, South Carolina, 29702
This attraction is miles from your location. MAP IT NOW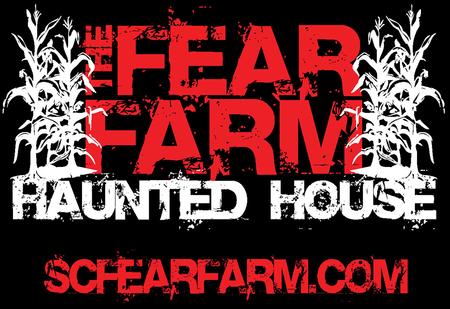 ALL NEW SCARES AND ALL NEW ATTRACTIONS FOR 2018! Now 5 attractions for one ticket plus a 5 minute escape room! Come see the top rated haunted house in the Carolina's and find out what everyone is screaming about!
We will be open for 9 nights this year! Always FREE parking! - $20 includes all 5 attractions. $5 extra for escape room Check website for BUY 3 get one FREE nights!

OCT. 6, 12, 13, 19, 20, 26, 27, 31, and NOV. 3 (blackout night) Ticket booth opens at 7:00, attractions start at 7:30 PM. We close ticket booth around 11:30 but keep attractions open until the last victim is served. Halloween closes at 10pm.
424 Ninety-Nine Island Rd., Blacksburg, South Carolina, 29702