In 2019 the story of Taffy the Clown and his Kinder Carnival comes to life as never before! Over a mile long trail through the deep woods to find the remains of the once fantastic traveling carnival and escape the horrors within! Odd and exciting sights and scares around each corner. Now at Backyard Terrors Dinosaur Park , The Funhouse Haunted Attraction!
1065 Walnut Grove Road, Bluff City, Tennessee, 37618
423-391-7017

Haunted Houses

Suitable for all guests and families (HALLOWEEN FUN)
Haunted Forest
Haunted Trails
3D Haunted House
Join our email list to receive discount offers and updates.
Ticket And Price Information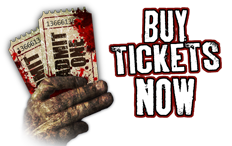 2019 Admission Ages 13 and up: $15 Ages 12 and under: $13 See www.backyardterrors.com for specials, dates and info

The Funhouse operates from 8-11pm every Fri-Sat night in October, Rain or Shine, and Halloween Night.
1065 Walnut Grove Road, Bluff City, Tennessee, 37618