BE PREPARED TO BE SCARED! The Darkside Haunted House is Long Island's most well known Haunted Attraction. We have been scaring and entertaining Long Island since 1998. The Darkside Haunted House is over 14,000 Scare ft and has over 30 of the most detailed scenes of Fright! The Darkside Haunted House is Two Attractions in one with an Outdoor Attraction "The Village" and an Indoor Attraction "The House". Set in the middle of a deserted field in Wading River, N.Y. You know once you leave the safety of your car you are in for an experience like you never had before. The Darkside Haunted House has been featured in music videos, TV pilots, News stories, we even have been the backdrop for the New Jersey Nets home opener on Halloween. We have won multiple awards for our Haunt and even have been labeled to realistic and too scary by Newsday. Come experience our amazing professional scare actors, our team of professional make up artists, our realistic costumes, bone chilling special effects, movie quality sets and the heart pounding scares that make the Darkside Haunted House the place to visit this and every October!!!
5184New York 25A, Calverton, New York, 11933
This attraction is miles from your location. MAP IT NOW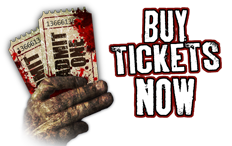 Darkside Haunted House Long Island's Premier Haunted Attraction.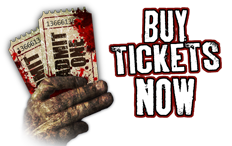 General Admission Ticket - This ticket is for general admission into the Haunted House you must wait on the general admission line. RIP Fast Pass Ticket - A Fast Pass allows you to enter the Haunted House with a significantly reduced wait time. Your Fast Pass gets you on to the separate Fast Pass line which is to the right of the General admission line Group Rate Ticket - You must have 15 or more people to buy the group rate ticket. - $25.00 General Admission $35.00 Rip Fast Pass $20.00 Group Rate for 15 or more people

5184New York 25A, Calverton, New York, 11933