Charleston's premier walking tour company offers daily/nightly history, ghost, & culinary tours. Located in the heart of the historic district at 18 Anson Street and open 360 days and nights a year. We have exclusive night-time access to Charleston's oldest graveyard, a Pre-Revolutionary Dungeon, and the Old City Jail.
18 Anson Street, Charleston, South Carolina, 29401
This attraction is miles from your location. MAP IT NOW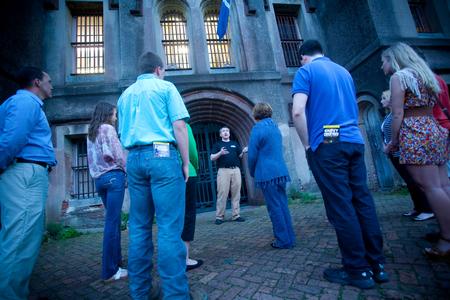 We allow investigations of the Old City Jail and sometimes of the Old Circular Church Graveyard. Call us to set this up.
18 Anson Street, Charleston, South Carolina, 29401