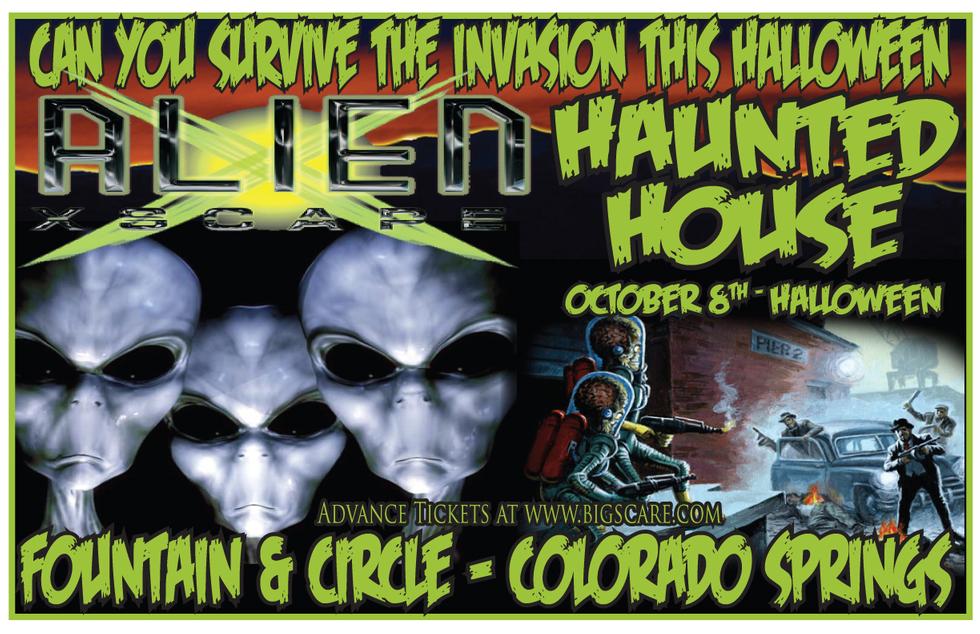 Creatures from another world have invaded, and YOU are found on the front lines. You will soon see that XTINCTION is upon you. Travel into the depths of space and meet your darkest fear in the black hole.. Cold, Scared, and Destined for Annihilation; even the strongest men weep in the face of certain doom. Alien Escape will haunt you, and give you a glimpse into future...which is...IN SPACE, NO ONE CAN HEAR YOU SCREAM.
fountain blvd, Colorado Springs, Colorado, 80910
7202275817

Haunted Houses

Suitable for all guests and families (HALLOWEEN FUN)
Join our email list to receive discount offers and updates.
fountain blvd, Colorado Springs, Colorado, 80910