Hotel Conneaut's Horrifying Haunt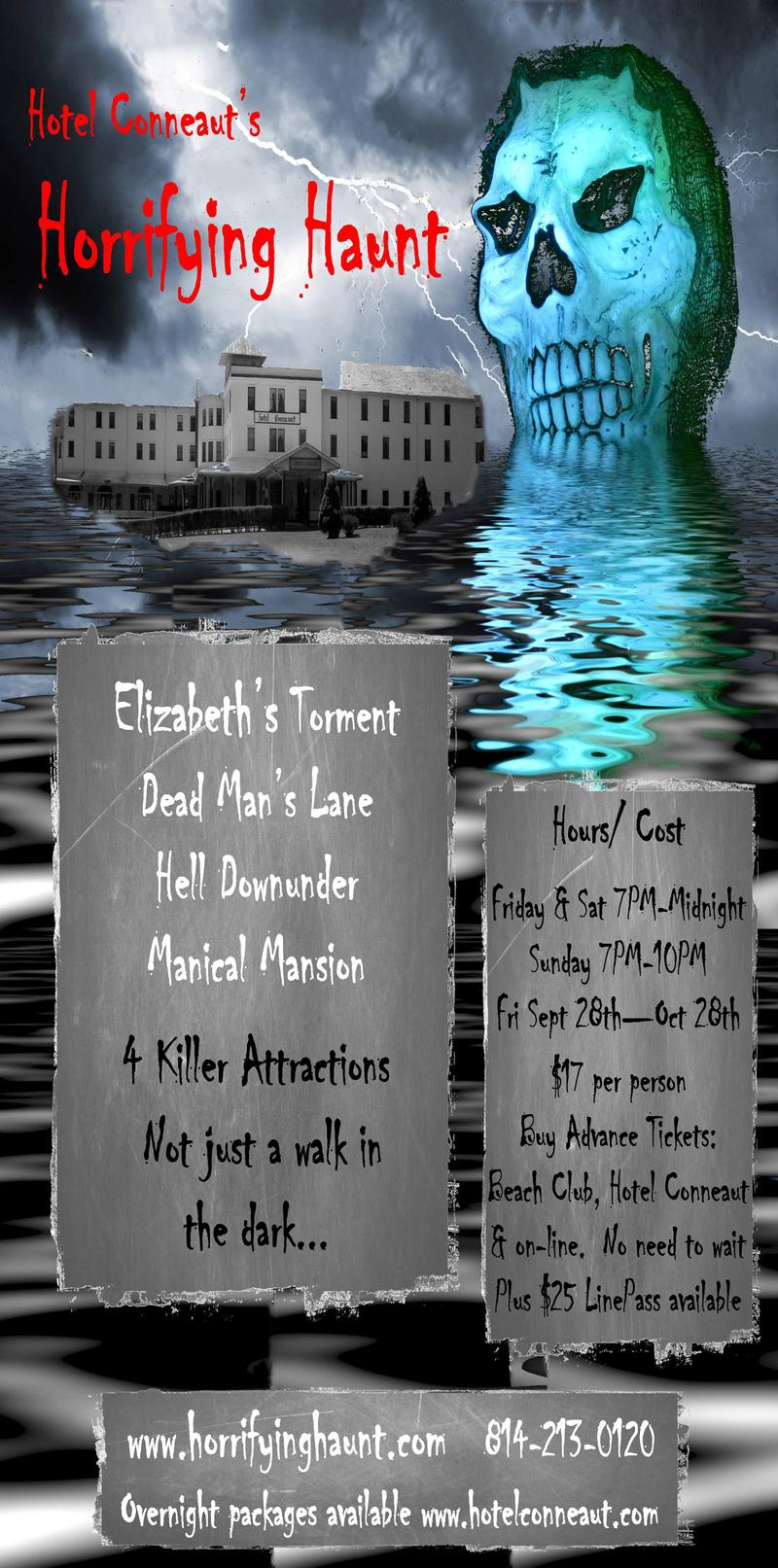 Hotel Conneaut's Horrifying Haunt. All the best and Real haunts in Conneaut Lake Park! Haunted Hotel Conneaut, Hell Downunder and manical Mansion. Not a walk it the Park.
12441 Lake Street, Conneaut Lake, Pennsylvania, 16316
This attraction is miles from your location. MAP IT NOW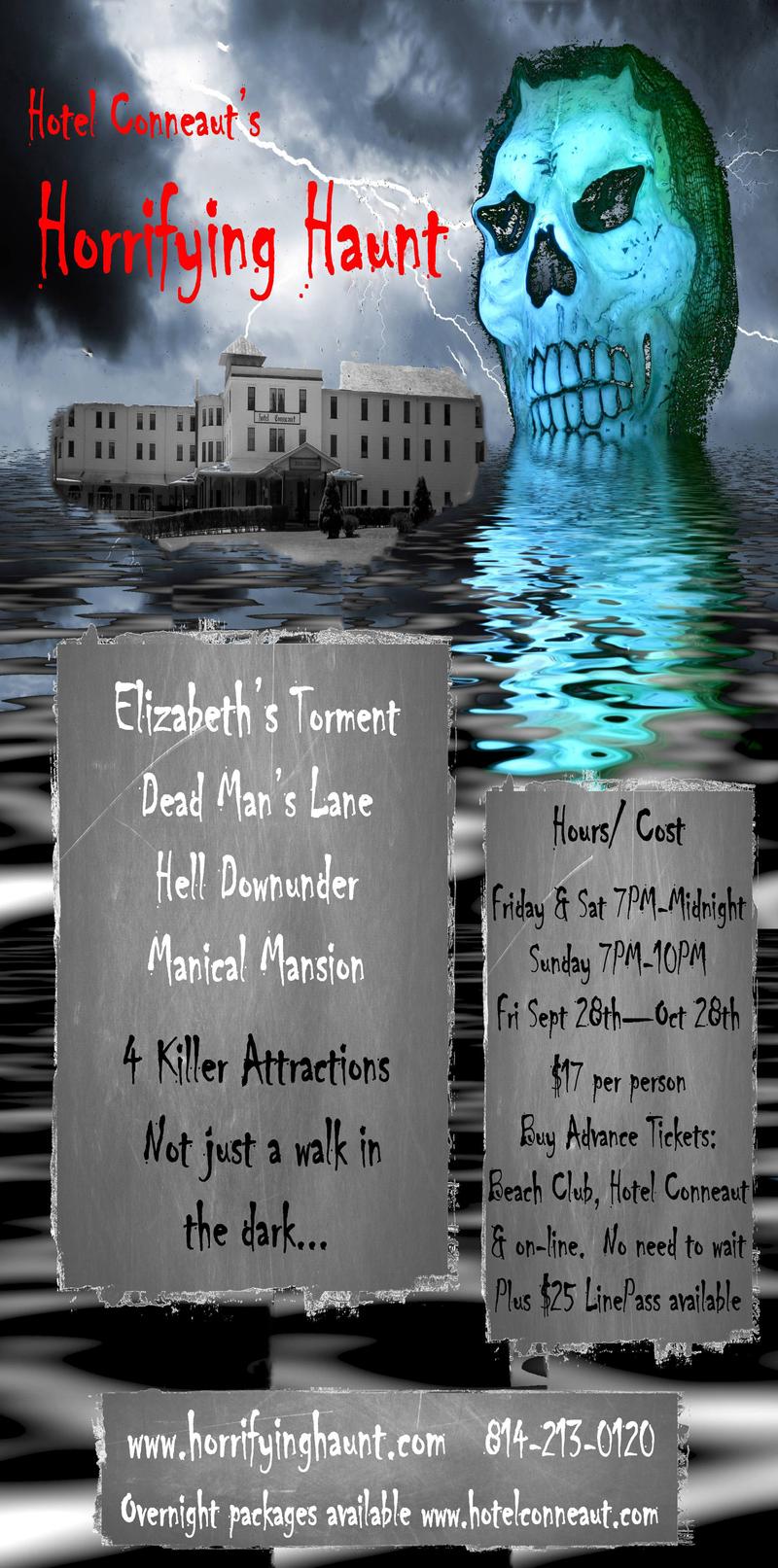 Features the Haunted Hotel Connneaut that was featured on A&E series Paranormal State, the Hell Downunder (Beach Club basement) and Manical Mansion (oldest and scariest 3 story farmhouse on the property)
Special packages include a stay at the haunted Hotel Conneaut www.hotelconneaut.com and admission to haunted Halloween events and parties. Weekly Hotel Ghost Tours on Friday and Saturday nights.

9/28/12 to 10/28/12 plus 10/31/12 - Fri & Sat 7pm to 12am, Sun 7pm to 10PM
12441 Lake Street, Conneaut Lake, Pennsylvania, 16316
Hotel Conneaut's Horrifying Haunt VIDEOS