Eeriebyss Factory of Terror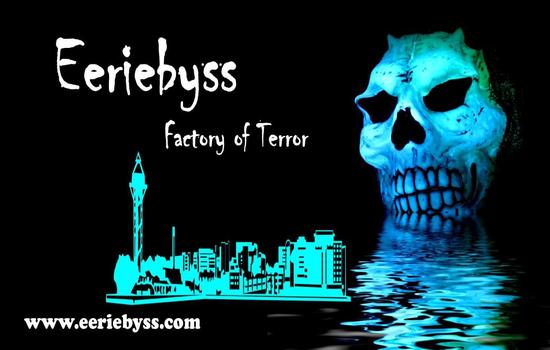 ABOUT "Eeriebyss Factory of Terror"
Prepare to be Terrified! Come check out the all new and most terrifying haunted attraction in the area! The Griswold Ghouls have been very, very busy… With all new terror for the brave! Just try to escape the haunted abyss! Over 1/2 mile of terror…All under one roof. Even, the body waiting line is under roof… No need to worry about the rain or bad weather! We do hope you make it out…
1053 West 12th Street, Erie, Pennsylvania, 16501
412-496-5709

Haunted Houses

Suitable for all guests and families (HALLOWEEN FUN)
Haunted House
Krampus (Special Event)
Join our email list to receive discount offers and updates.
Mid-Year Fear: Friday May 24, 2024 Saturday May 25, 2024 Fall Season: Opening day: Friday Sept 27, 2024 Last day of the season: Sat Nov 2, 2024 Friday & Saturday 7pm-midnight Sunday 6-10pm Special EERIE HOUR, open 1 hour later Friday Oct 25, 2024 - Sunday Oct 27, 2024
Eeriebyss Factory of Terror PHOTOS
1053 West 12th Street, Erie, Pennsylvania, 16501