A Nightmare on Third Street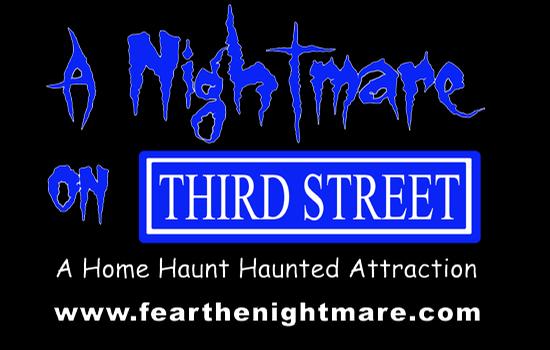 ABOUT "A Nightmare on Third Street"
Operating Since 2005, we are the biggest Home Haunt Haunted Attraction located in the Fort Myers. We are a free admission haunted Attraction. We do appreciate donations to help compensate the cost of your haunted nightmare. Our haunted walk takes about 5-7 minutes to walk through, which contains starling nightmares scares, blood, gore and intense themes. Our haunt is intended for teens & adults and . Not recommended for very small children. This has become a much anticipated event throughout the neighborhood and in all honesty, probably gives as much or more joy to us "grown-ups" putting on the show as the patrons who come back year after year. Please remember this is a private residence and we reserve the right to refuse admission to anyone for any reason. This is our home. Check out the rules below, we designed this haunt with safety in mind. Come check out the creations made by us, with a Front yard cemetery display, loaded with animated props. But don't stop there, come take a walk inside our 900 square foot haunted house.
13431 Third Street, Fort Myers, Florida, 33905

Haunted Houses

Recommended for Guests 12 and over (SCARY)
Join our email list to receive discount offers and updates.
Ticket And Price Information
Our event is free to the public but appreciate donations. ($5.00 Recommendation Per Person) Thank you for your support and see you this Halloween

A Nightmare on Third Street PHOTOS
13431 Third Street, Fort Myers, Florida, 33905