Frightmare Farms near Syracuse, NY Frightmare Farms; Museum of Fright is the home of the infamous Professor Whitaker or better known by the locals as Dr. Fear. Frightmare Farms Scream Park hosts three haunted attractions set in the deep woods of Central NY. The Professor's Haunted Estate, The Professor's twisted Labyrinth, and The Condemned Mine Trail experience. Come experience FEAR like no other.
4816 State Route 49, Fulton, New York, 13069
This attraction is miles from your location. MAP IT NOW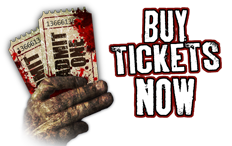 Professor Whitaker's Museum of Fright Haunted House Estate Tour Professor Whitaker has been searching endlessly across the globe for supernatural antiquities, objects that any man would be too terrified to possess. Come visit the Professor's estate this season, and see what relics he has brought back from his most recent travels from around the world. Are you ready to believe in the Supernatural? The Condemned Haunted Mine Trail Experience Professor Whitaker has been relentlessly experimenting on "volunteers" for his latest experiments. Some of these patients have had unfortunate side effects during the testing. Come visit the Condemned Mine Trail Experience this season, and visit some of our new inhabitants that have made it their home. The Professor's Labyrinth The Professor built the Labyrinth as a place to hide the unique creatures/objects he brings back from his travels across the world. It was designed and constructed as a complicated irregular network of passages to keep these "beings" protected from the world. This year the Professor visited the mystical bayous of the south. Hidden in the thick alligator infested swamps, and shrouded in a very dark magical place, rests a dormant, lost society that history has forgotten. While rumors fade into the darkness of the nearby villagers, the spirits of the Blackwater Bayou wait to be awakened. Can you escape with your soul? Can you preserve your sanity? Or will you become the next victim in the BLACKWATER BAYOU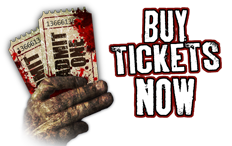 This multi-attraction event hosts three amazingly detailed attractions. - Tickets are $15 for any single attraction. Combo pass to all three attractions only $28 or save $3 and purchase your tickets on-line. VIP skip the line pass for $38 Group rates and RIP group party areas are available, visit our website and click buy tickets for more information

We open October 1st and every Friday and Saturday in October. Tickets sold from 7 pm- 10 pm. The Haunt ed Attractions remains open until the last guest goes through all attractions.
4816 State Route 49, Fulton, New York, 13069