Come One, Come All! Big Daddy & the other Clowns Are Waiting For you!
5613 Newton Ave S, St. Petersburg, Florida, 33707
This attraction is miles from your location. MAP IT NOW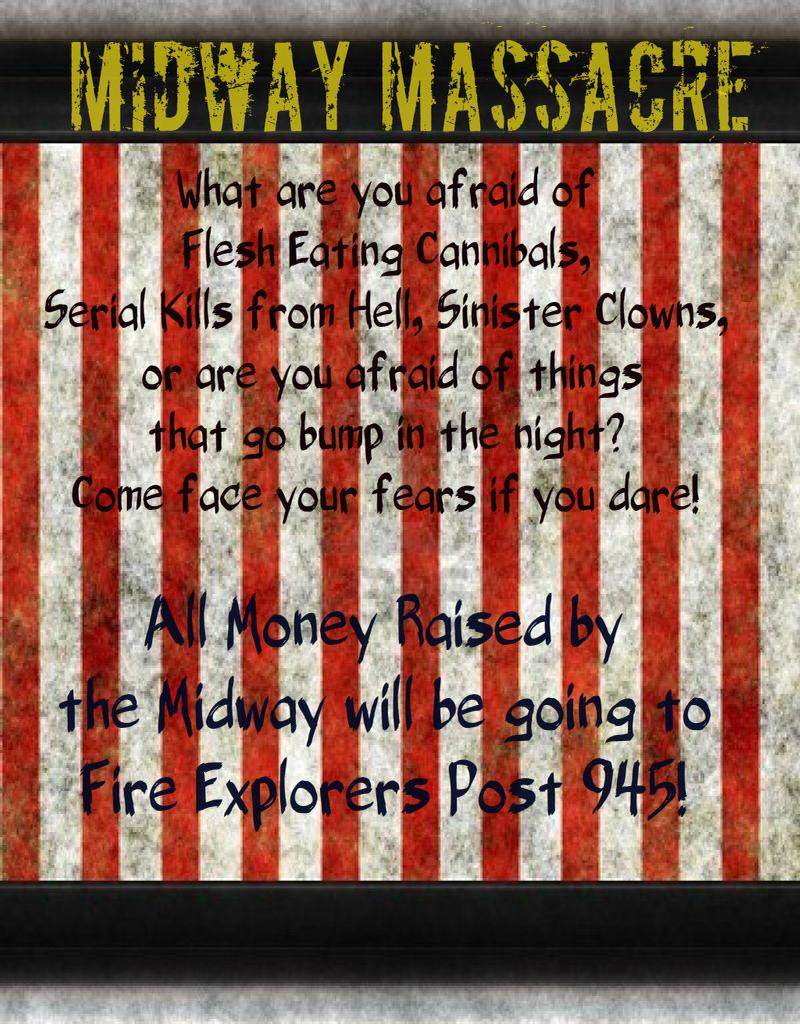 I'll tell you the story of Sicko the Clown You better hope his circus never comes to your town! His eyes are too big and his grin is too small, Sicko the Clown isn't funny at all. His white painted skin Hides the beast within His face is blank, his stare is cold He thinks it's funny to steal your soul He will cut you just to watch you bleed Laughing even louder when you start to plea If you're ever at his circus you better beware Sicko the clown will do much more than just scare! If you are afraid of clowns Midway Massacre might just scare you to death! That's fine with us, your dead body will give the clowns something to gnaw on!
For the souls that a too afraid to roam the Midway alone, for an additional $5 donation you can be escorted by a Fire Explorer / Fire Fighter. We are sorry but this does not increase your chances for making it out alive! The Hollow is on the same block and will be open the Same Dates & Times. We are not a part of their haunted house & they do not collect funds for charity but it is a scary good time. Please Enjoy both Haunts!

5613 Newton Ave S, St. Petersburg, Florida, 33707