**PROCEEDS FROM THIS PROJECT GO TO CAMP VIRGINIA JAYCEE.** ABOUT THE JAYCEES The greatest young persons organization in the world! The Peninsula Jaycees are dedicated to personal development through project planning and service. Mission The Mission of the United States Junior Chamber: To provide development opportunities that empower young people to create positive change. Company Overview The Jaycees provide members a chance to enrich their lives with leadership training through community service, and project planning. Description We believe one person can change a city, state, nation, and the world! We are a Jaycee, are you? We Believe: That faith in God gives meaning and purpose to human life; That the brotherhood of man transcends the sovereignty of nations; That economic justice can best be won by free men through free enterprise; That government should be of laws rather than of men; That earth's great treasure lies in human personality; And that service to humanity is the best work of life! Company Overview The Jaycees are a young person's organization for men and women between the ages of 21-40. We are a leadership training organization that offers many opportunities to develop your individual skills along with being actively involved in our community. No matter what your interests may be, we have a place for you in our Chapter.
3440 Von Schilling Drive, Hampton, Virginia, 23666

Haunted Houses

Suitable for all guests and families (HALLOWEEN FUN)
Join our email list to receive discount offers and updates.
Ticket And Price Information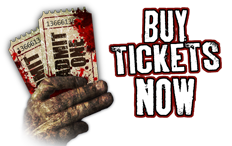 Tickets are available online or at the door. Proceeds from this project benefit Camp Virginia Jaycee Inc. a non-profit organization that provides recreational and educational experience for individuals with autism or an intellectual disability. Traditional camp programs are provided including sports, crafts, music, drama, animal care, swimming, nature, fishing and paddle boating. - General Admission: $12 Biohazard Escape Room $5

Zombie Contagion opens at 7PM! Ticketed guests in line prior to closing will be granted admission!
3440 Von Schilling Drive, Hampton, Virginia, 23666