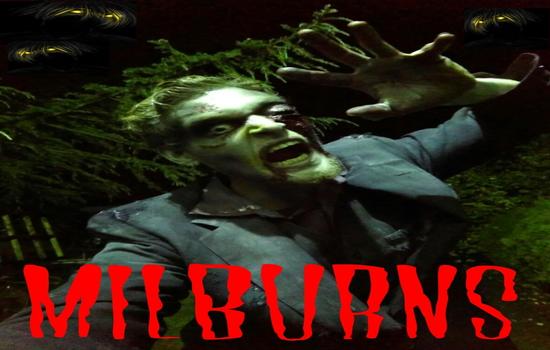 ABOUT "Milburn's Haunted Manor"
Milburn's Offers two haunted attractions, the Haunted Manor and The Dark. Covered lines, commons area and eating area. Graveled paths. Free parking. Full concessions by the Graveside Grill and a moon lit pumpkin patch are offered.
11503 Broadacres Rd NE, Hubbard, Oregon, 97032
503-982-1232

Haunted Houses

Suitable for all guests and families (HALLOWEEN FUN)
Join our email list to receive discount offers and updates.
Ticket And Price Information
Haunted Manor.......$15.00 The Dark.............$15.00 Dual Pass, both haunts: Haunted Manor and The Dark..........$25.00 (A $5.00 savings) Visa and Mastercard accepted

Milburn's Haunted Manor VIDEOS
Milburn's Haunted Manor PHOTOS
11503 Broadacres Rd NE, Hubbard, Oregon, 97032