ABOUT "Haunted Angelus House"
Indiana Haunted House HIGHLIGHTS of Haunted Angelus: The Haunted Angelus House is a horrifying haunted house event to benefit THE ANGELUS, a Cerebral Palsy group home, and designed to scare the life out of you!!! We offer Glow Sticks to kids and chickens. When our haunt actors see the glow stick, they know not to scare the person with the glow stick. (Great for first time Haunted House goers & children.) Glow Sticks are available from 6:30pm / 7:30pm every night. After 8:00 pm, you will be scared even with a glow stick, so beware!!! http://www.hauntedangelus.com
8829 E. Washington ST, Indianapolis, Indiana, 42641
(317)500-GRI

Haunted Houses

Suitable for all guests and families (HALLOWEEN FUN)
Join our email list to receive discount offers and updates.
Ticket And Price Information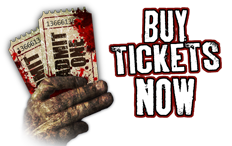 Indiana Haunted House SPECIAL EVENTS at Haunted Angelus: Check our website regularly for updates and special events... http://www.hauntedangelus.com

Open Fridays & Saturdays 7pm – Midnight Wednesdays, Thursdays & Sundays 7pm – 9:30pm For all nights ( If you are in line by closing time, you will get to go through.)
Haunted Angelus House PHOTOS
8829 E. Washington ST, Indianapolis, Indiana, 42641