Deadly Fantasies/Silent Nightmare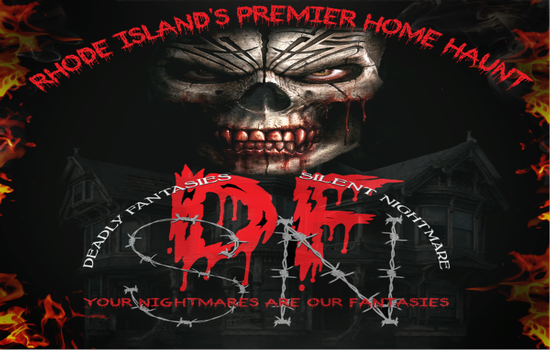 ABOUT "Deadly Fantasies/Silent Nightmare"
Rhode Island's Premier Home Haunted Attraction. Enter the world of Phoeboter, where his faithful servant Malfadar lures you in to twist your worst nightmares into his deadly fantasies! Your Nightmares are our Fantasies. This event is completely free, open on Halloween night only 6:30-9pm
10 Canonchet Trail, Johnston, Rhode Island, 02919
4012638063

Haunted Houses

Recommended for Guests 12 and over (SCARY)
Join our email list to receive discount offers and updates.
10 Canonchet Trail, Johnston, Rhode Island, 02919